Concert-goers heading to see Harry Styles this weekend are being advised to plan their transport and be well-prepared.
Some 80,000 people will travel to Slane in Co Meath for the first gig at the venue since before the pandemic.
Some bus transport is already sold out and with 40,000 people travelling by car, fans are being advised to plan their route.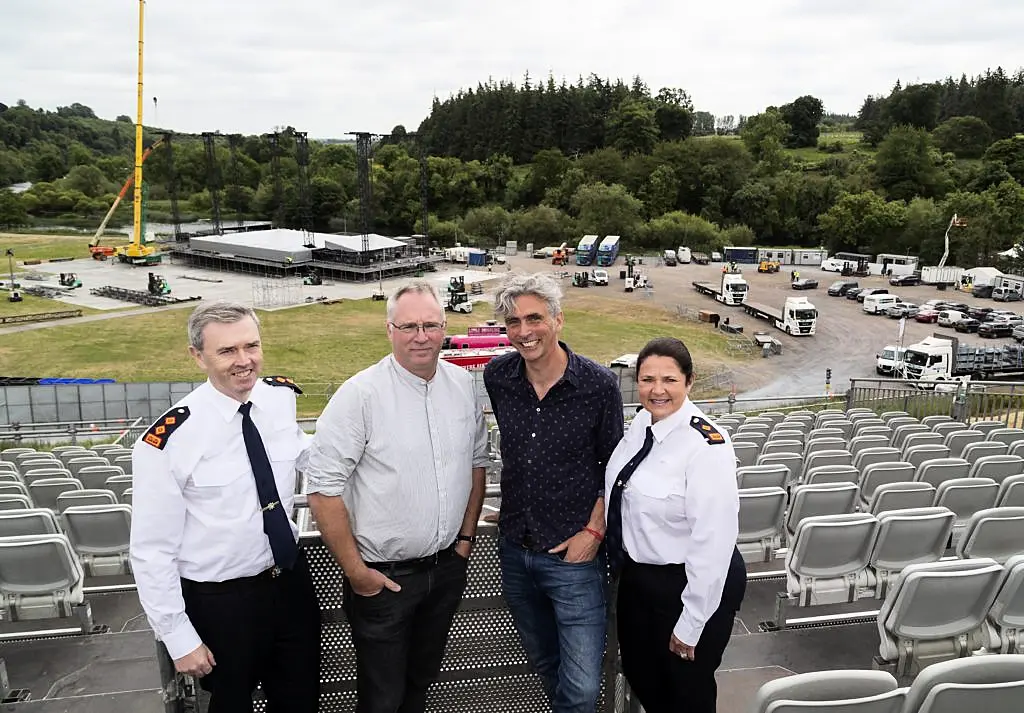 The event controller, Eamonn Fox, highlighted the importance of decent footwear.
"The ground is in perfect condition, but still it's not a stiletto ground," he said. "It's not a high-heel ground."
"You also need to dress for the weather," he added, with temperatures expected to be around 16 to 17 degrees on Saturday.
"It's not as warm as it is in the west of Ireland at the moment, but this is nice concert weather so you need to dress for the weather. Bring your clothes for the weather, but also bring your clothes for the evening because it gets colder."
Mr Fox said preparation is key. "Charge your phone, and if you have charger packs, bring them with you. Download your tickets before you get here."
Garda Superintendent Martina Noone also urged concert-goers to wear comfortable shoes. "The walk is approximately half an hour to 45 minutes from the car parks or the parks depending on what road you're coming into the village," she said.
Gates to the venue open at 2pm on Saturday, with the first support act due on stage at 2.30pm.
Organisers have urged people to use public transport or private buses and allow up to two hours to get to the venue.
Delays are expected, as traffic will be heavy. Anyone driving should allow plenty of time and plan the route in advance.
A spokesperson for Dublin Bus confirmed it will not be operating any services for the concert at Slane this weekend.
The Harry Styles concert might coincide with the end of the current spell of good weather, with scattered showers forecast and highs of 17 degrees. Organisers said umbrellas will not be permitted.
Keep up to date with all the latest news on our website Beat102103.com.