First year mature student Tom Boyle, a resident of Ramsgrange, Co Wexford, has proven it's never too late to go back to college, as he turns 79.
Returning to education is something that Tom Boyle wishes he had done 10 or 20 years ago.
Married 50 years this June to retired civil servant Phyllis, Tom enrolled on WIT's three-year Level 8 law degree, the LLB Bachelor of Laws (Hons) this September, with 60 years' more life experience than many of his school leaver classmates.
"I'm a bit emotional, the kindness is overwhelming. From the first day, everyone has been so welcoming. The WIT staff and lecturers are fantastic, I can't say enough about them," he said following a celebration of his 79th birthday at WIT.
Father to six girls and one boy, Tom has had his hands full all his life as well as being a taxi driver for more than 20 years. Born in Leitrim, he spent 18 years in Dublin, married in London, and has lived in Meath and Co Carlow before settling in rural Wexford.
Tom's wife Phyllis was by his side at the party and was welcomed by a chorus of Happy Birthday from a canteen full of students.
"He has always said he wanted to go back and I tell him; follow what you want to do. I always support him with what he wants to do. He really is living the dream," his wife Phyllis said.
Course leader Deirdre Adams organised a birthday celebration for Tom at WIT's College Street Campus on Friday 28 October, as well as baking cakes and treats with other lecturers from the department to feed the attendees of Tom's celebrations.
Deirdre said in her speech, "Tom sends a really inspirational message to us all. He had the imagination to come to college in his late 70s and had the courage to do so. We may be the lecturers but we also learn so much from Tom."
Tom's neighbour Sarah Daunt Smyth is studying Law alongside Tom and said, "Tom is the loveliest, warmest gentleman, who would help anyone out. You might think with younger people there would be a divide, but he brings them all together."
Tom spent one year between 1955 and 1956 studying Horticulture at Johnstown Castle, Co. Wicklow and was the Chairman of the Ramsgrange Horticulture Society for three years and is still a member.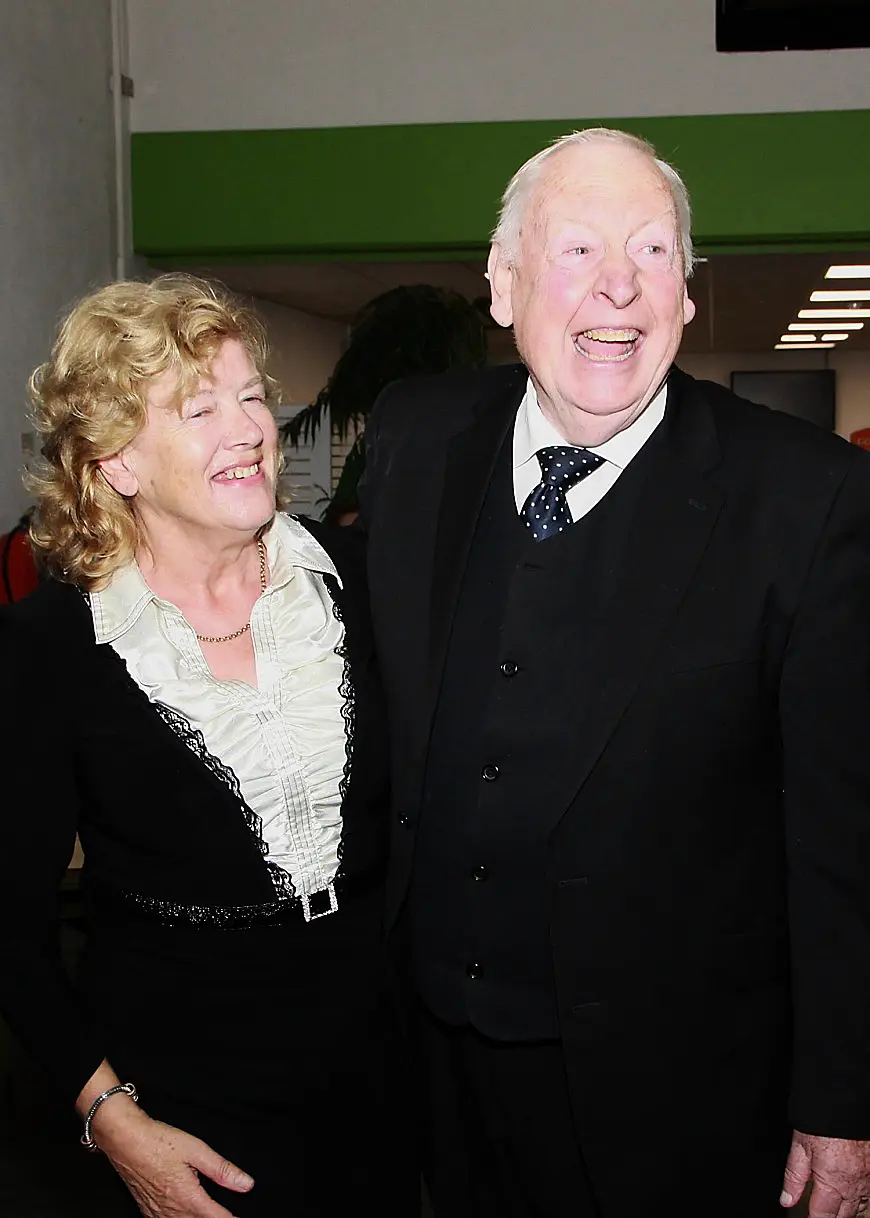 Brought to you by iD prepay- More Data than you can handle.