Our Play Irish Artist of the Week on Beat Breakfast with IASCA is Soule and her new single "Love Tonight".
Love Tonight is the first track from Soulé's highly anticipated EP dropping later this year, on March 1st! It's a feel good song about the honeymoon stage of a new
relationship. The energetic track reflects on that unexplainable feeling when someone just makes you come alive! Its the butterflies, adventures and the random smiles that cross your face whenever you think about that person.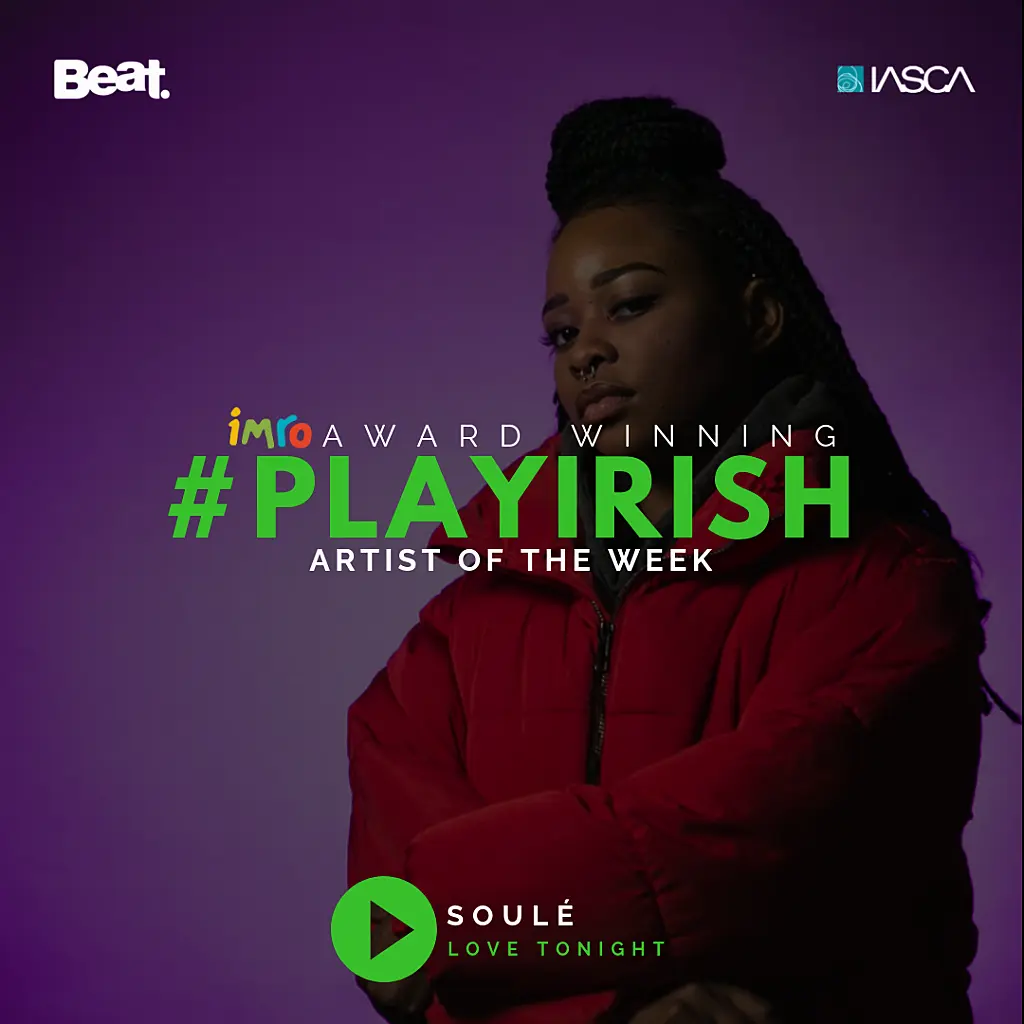 This infectious track has rising UK MC artist C Cane on the feature verse. C Cane is causing a storm in the UK at the minute, shutting down grime shows with her explosive bars and releasing music with the likes of Dizzee Rascal in 2018.