By Dan Buckley
More than 100,000 parents of schoolchildren will receive the annual back-to-school clothing allowance on Friday, July 13.
The Government is to increase overall spending on the grant by €2.1m to €49.5m, but the allowance itself will not increase. It currently stands at €125 for children aged four to 11, and €250 for children over 12.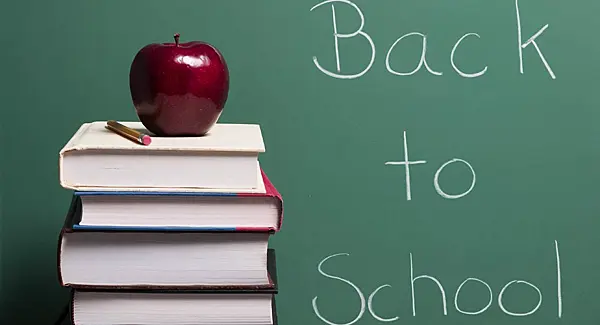 It was last increased in 2017, by current Taoiseach Leo Varadkar in one of his final acts as Social Protection Minister.
The current minister, Regina Doherty, has outlined details of the scheme, with is a means-tested payment aimed at helping families with the costs associated with children returning to school in the autumn.
To qualify for the allowance, the applicant must be in receipt of certain social welfare payments or be taking part in training, employment, or adult education schemes, with total household income below a certain threshold.
The allowance will be paid automatically in the week ending Friday, July 13, to approximately 100,000 customers, in respect of 170,000 school children. Ms Doherty, along with Education Minister Richard Bruton, encouraged parents who have not previously received the payment to check their eligibility.
Speaking at St Declan's National School, in Ashbourne Co Meath, Ms Doherty (below) said: "The costs associated with children both starting and returning to school can put a lot of financial pressure on families.
"I strongly encourage families to find out more about their eligibility at welfare.ie/backtoschool."
Echoing those comments, Mr Bruton said he recognised the pressure that families were under and that greater emphasis should be put on reducing the cost of uniforms and other school items.
[quote]Last year, I issued a circular to all schools, requiring them to do everything possible to keep costs down for parents, including the use of generic items, sew-on or iron-on crests, and making sure that various elements of the uniform can be purchased in multiple stores.[/quote]