Gardaí believe "huge progress" has been made in the Ashling Murphy murder investigation.
They're still waiting to speak to a suspect, who's currently being treated at a hospital in Dublin for a number of injuries.
The man is understood to have lived in the midlands, Dublin and abroad in recent years.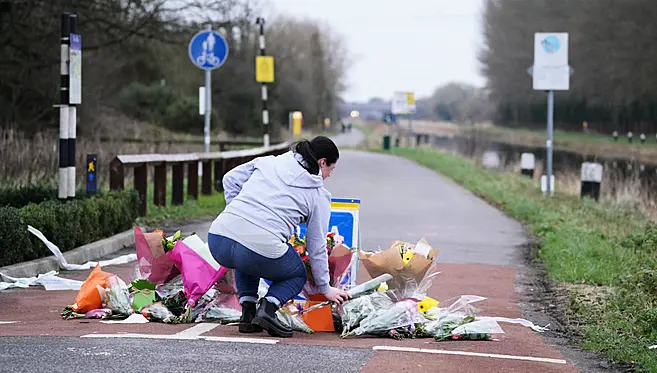 A number of houses in Dublin and Offaly have been searched - and garda divers remain at the canal where she was attacked to look for any weapon that was used.
Investigators have taken a sample of his DNA to see if it will match samples from the crime scene in Tullamore.
It is understood that it may be a few more days before gardaí can formally question him.
Kevin Doyle, head of news at Independent News and Media, says gardaí are hoping to question the man in hospital as soon as possible:
"[Gardaí] believe they have substantial evidence to put to him; it's a matter of if the medical professionals are ready to release the man into their custody."
Ashling's funeral will take place in Mountbolus, Co. Offaly at 11 o'clock tomorrow morning.