Latest: Fianna Fáil leader Micheál Martin has slammed the Government over the leaking of the Scally Report on the cervical cancer scandal.
He said: "More cynical and cruel behaviour in terms of the leaking of this report. How did it happen? It's wrong that it happened.
"It's more of this spin, spin, spin. We're fed up with this play-acting, everything has to be leaked, everything is spin.
"It's either a combination of immaturity or cynicism that they behave in this manner, people are fed up of this game-playing, trying to set the agenda all the time.
"Leaking this, spinning it in this way… Maybe the Government don't want a commission? I don't know, but I think the minister needs to be honest – who leaked it? Who got a copy? Who read this report?
"It's particularly cruel to the victims of this scandal who should have been the first to see the report."
Speaking at his party's Think-In in Malahide today, Mr Martin said he would not comment on whether Fianna Fáil would like to see a commission of investigation until they have had time to read the full report.
"I haven't seen the report, it's entirely wrong that a report of this kind had a significant part leaked, and we're all supposed to comment on that.
"I'd like to read what Mr Scally has to say before we comment.
"What we really have here is a scandal that has been mishandled from the get-go by the Government."
"They said anything that would get them out of embarrassment or trouble, to such an extent that the entire cervical cancer screening programme could be in jeopardy.
"From the minute the minister was briefed by officials I think he got this wrong in terms of managing and dealing with it in a comprehensive way and he needs to explain fully how this got into the public realm."
12.33pm: Taoiseach brands leak of CervicalCheck review as 'disgusting'
Taoiseach Leo Varadkar described the leak of the CervicalCheck review as "disgusting".
Speaking in Co Donegal, he said: "This is not a normal story, this is not a scoop. This is a very sensitive issue that affects some women who are very ill and a lot of families who are grieving - and this is something I am appalled to find out has happened.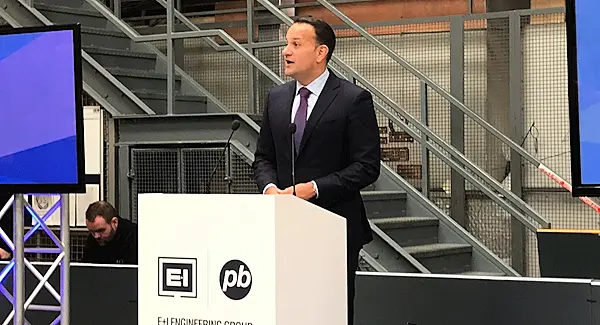 Taoiseach Leo Varadkar makes a speech during a visit to E+I Engineering in Burnfoot, Co Donegal. Photo: Rebecca Black/PA Wire
"From what I have found out, the report itself has not been leaked, there are recommendations that have not been leaked. One aspect has been.
"It's really disgusting what has happened today, notwithstanding I would ask people to defer reacting to the report until it has been published and they have an opportunity to study it.
"We need to give people an opportunity to read the Scally report themselves to understand why he's suggesting it may not be necessary or desirable [to hold a commission], then we need to hear from the most important people in all of this, the women who are affected and their families.
"The original plan was meet with the Cabinet in the morning at the same time Dr Scally briefed the patient reps and publish it tomorrow afternoon and allow people to read, digest and consider it.
"That has had to be modified today so efforts are being made to brief the patients reps this afternoon, with the Cabinet considering the report tomorrow morning then approving it."
[h2]Vicky Phelan: Information about CervicalCheck scandal 'continues to be withheld from women'[/h2]
Update: Vicky Phelan has responded to the Scally Review this morning saying that information "continues to be withheld from women".
She said: "I am late to the table with my reaction for 2 reasons.
"Lest you all forget, I am still an ill woman battling cancer.
"The first morning I decided to take a lie in to prepare myself for the gruelling week of interviews ahead and what do I wake up to - a whitewash
"Today was the day I had set aside to pick up my kids from school and spend some time with them. That is now not going to happen.
"I find myself in the same position as I did a few months ago when I found out that I had not been informed about my own health.
"Information continues to be withheld from women and I will continue to fight back."
#CervicalCheck I am late to the table with my reaction for 2 reasons. Lest you all forget, I am still an ill woman battling cancer. The FIRST morning I decide to take a lie in to prepare myself for the gruelling week of interviews ahead and what do I wake up to - a whitewash 1/3

— Vicky Phelan (@PhelanVicky) September 11, 2018
[h2]Health Minister to establish CervicalCheck commission despite review findings[/h2]
Update: Minister for Health Simon Harris has said he still plans to set up a Commission of Investigation into the CervicalCheck crisis.
Speaking on RTÉ's Morning Ireland Mr Harris said that he still intended to set up a commission but would still allow the report to be published and to ensure all parties would be briefed on it's findings.
He said: "What I intend to do is let the report be published, let Dr Scally speak...meet with the Opposition, meet with some of those affected and impacted by this terrible debacle, and then decide whether people feel there is need for one.
"But absolutely if there is a feeling that there is a need for one that will be the case.
"The only people who can change that decision are the Government and the Oireachtas, but obviously if a very eminent expert has been asked to look at this area and has made a view I think its important that we at least let the report be published and consider why he arrived at that point."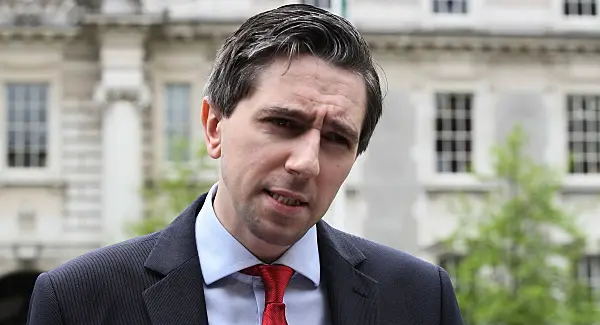 [h2]Stephen Teap 'heartbroken' CervicalCheck report was leaked before families were informed[/h2]
Stephen Teap, whose wife Irene died last year from cervical cancer is due to be briefed along with Vicky Phelan and Lorraine Walsh, who also had delayed diagnoses.
He says he is "heartbroken" the report has been leaked before the families find out - saying it's very upsetting news to wake up to.
Heartbroken this morning at the disrespect shown towards the women and families in this scandal by Government @SimonHarrisTD @campaignforleo leaking this report before the families find out, very upsetting waking up to this #cervicalcheckscandal

— Stephen Teap (@Stephenteap) September 11, 2018
The Minister for Health Simon Harris has described as extremely regrettable that some conclusions of the Scally review into the Cervical Check controversy have been made public before publication.
@SimonHarrisTD the decent thing to do is to allow Scally to brief us immediately. Scally will meet us, just needs permission from Government #CervicalCheckScandal

— Stephen Teap (@Stephenteap) September 11, 2018
The Labour Party has condemned the leaks of the Scally report before families affected by the Cervical Check scandal were briefed.
Health Spokesperson Alan Kelly said: "The leaking of the findings of Dr Gabriel Scally's findings into the Cervical Check scandal show a complete lack respect to families impacted by the failings of the State and show up Department and Government more obsessed with spin than showing decency to those whose lives have been massively upset by this scandal. "
"I am appalled by the lack of respect shown to these women and their families. The women and their families at the centre of this have deserved better from the beginning, they have had to deal with setback after setback at the hands of this Government."
[h2]Scally Review into CervicalCheck scandal to say commission is not needed[/h2]
Earlier: The Scally Review is expected to conclude that a Commission of Investigation into the CervicalCheck scandal does not need to be established.
Dr Gabriel Scally has been reviewing the cases of 209 women who were diagnosed with cervical cancer but weren't told about an audit showing false negative smear tests.
Dr Scally briefed the Health Minister on his findings yesterday - and according to reports, he does not think a commision of investigation is needed, despite Simon Harris promising there would be one set up this month.
Dr Scally reportedly believes there are other ways to deal with the issues raised.
He is also expected to conclude that the labs which carry out testing as part of the screening programme can still be used.
The full report is due to be brought before the cabinet tomorrow.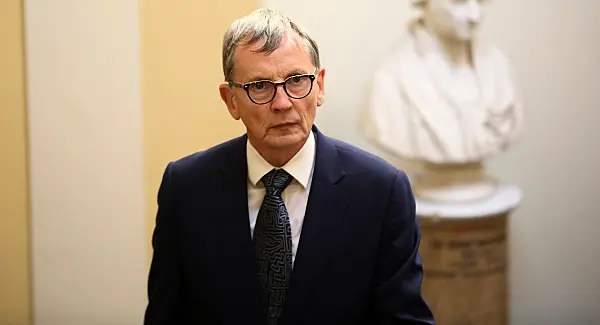 Dr Gabriel Scally
Professor Anthony Staines from DCU says the government should heed the advice of its own expert Dr Gabriel Scally.
Professor Staines says while he has not read the report, TD's and senators need to carefully examine his reasons for saying a commission of investigation is not needed.
"He may feel that he has found the relevant evidence of what has happened and a commission of enquiry will simply extend the process, raise costs and not really produce any more answers.
"There is no evidence that the laboratories have been performing at an inadequate standard."