Alison O'Riordan
A takeaway delivery driver who claimed that "shooting people was part of his job" has been sentenced to life in prison on Friday evening for the murder of a teenage customer on his own doorstep.
The court heard during Friday's sentence hearing that Earl McKevitt told gardaí that he shot 19-year-old Conor O'Brien once in the chest after making an error during the delivery, having failed to read the instructions on the docket.
His defence counsel told the Central Criminal Court that McKevitt had displayed very strange behaviour with bizarre thinking, but psychiatric evidence meant he could not rely on a defence of mental illness.
Sentencing judge Mr Justice Paul McDermott noted that whilst he had not received a victim impact statement from Mr O'Brien's family "in a sense it was unnecessary" as the loss of a young man at 19 years of age "on the cusp of life" was unspeakable. He added: "Inexplicably and shockingly he was shot having ordered a pizza, it is unspeakable".
'Serve me or I'll lose it'
The Central Criminal Court was also told that McKevitt was arrested whilst intoxicated in a hotel in Carlow five days after the killing, where he had gone to retrieve the gun. After he was refused service he showed a manager the gun inside his jacket and said: "You serve me or I'll use it".
The accused has 39 previous convictions which include robbery and arson and has served jail time in Ireland and the UK.
Defence counsel Bernard Condon SC, for McKevitt, said his client wanted to apologise "wholeheartedly" to the victim's family for what had happened.
Earl McKevitt (51) of Avondale Park in Blanchardstown in Dublin 15 pleaded guilty last month to murdering Conor O'Brien (19) at An Seanchrann, Trim Road, Enfield in Co Meath on a date between August 26th and August 27th 2021, both dates inclusive.
McKevitt also pleaded guilty today to having a firearm, to wit, a HS model 95, semi-automatic pistol, in such circumstances as to give rise to a reasonable inference that he had not got it under his control for a lawful purpose, at Talbot Hotel, Graiguecullen in Co Carlow on August 31st 2021.
He further pleaded guilty to having in his possession a knife with a sharply pointed blade, at Talbot Hotel, Graiguecullen in Co Carlow on August 31st 2021, a public place.
Concurrent sentences of seven-and-a-half years and two years respectively were imposed on these counts this evening.
At Friay's sentencing hearing, Sergeant Lee Gavin from Trim Garda Station detailed the background to the murder. He told prosecution counsel, John Fitzgerald SC, that the incident related to the evening of August 26, 2021 but that gardaí hadn't become involved in the investigation until the following morning.
Mr O'Brien, he said, was originally from Gorey in Co Wexford and had been working in the Leixlip area throughout the summer of 2021. He was living in a studio at the back of his cousin's house in Enfield and was due to start a course the following week in Limerick.
Pizza delivery
Mr Fitzgerald said that Mr O'Brien had ordered a pizza from a nearby takeaway after 8pm on the evening of August 26. The order contained instructions for the delivery man not to knock at the front or main house as there was a separate studio at the rear of the premises and also to text or phone when the pizza was being delivered.
McKevitt was working as a pizza delivery man in a restaurant less than half a kilometre away from Mr O'Brien's studio. The accused delivered the pizza to Mr O'Brien around 8.20pm that night and in the course of the delivery McKevitt shot the deceased once in the chest.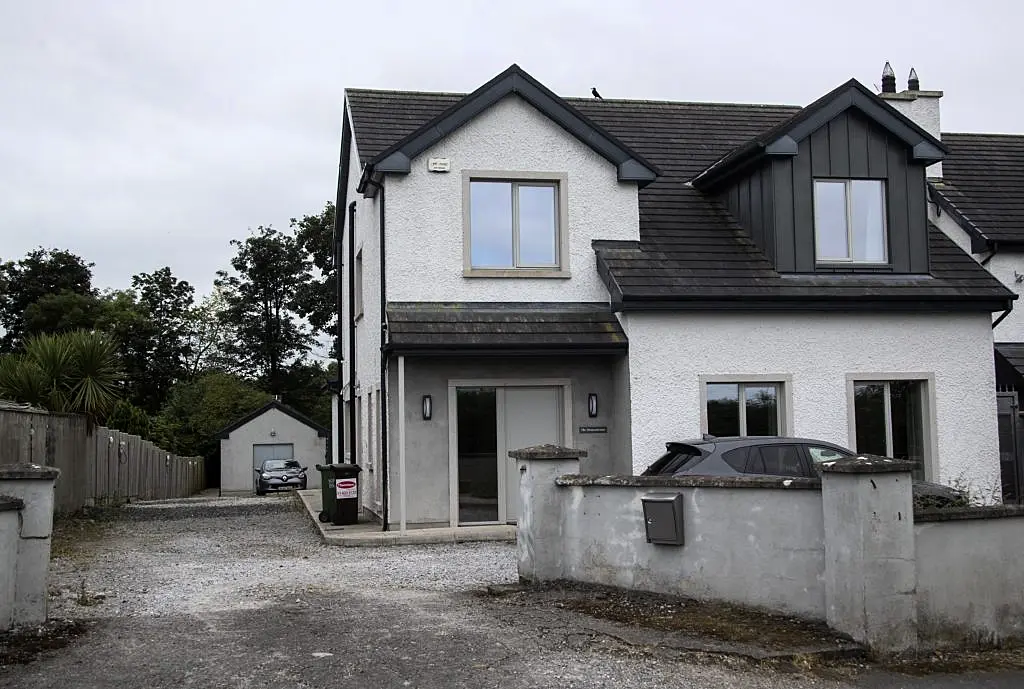 Gardaí learned that Mr O'Brien had been wearing a dressing gown and runners at the time of the incident and died from a single gunshot wound to the chest. The deceased's body remained at the scene outside his studio overnight and was discovered by his cousin when she was driving her dogs to a nearby beach for a walk the following day. She saw something by the door, felt uneasy about it and went back to see what it was. She found Mr O'Brien lying face down and emergency services were contacted after 7am that morning.
According to Sgt Gavin, searches were conducted at the scene when gardaí became involved, but no firearm was found.
Enquiries were made and it appeared that the deceased's cousin and another relative living next door had heard a bang the previous evening. One of the relative's had also seen a man running at the time but thought nothing of it. A car was also seen reversing out of the drive, where the driver was partially recognised.
Further enquiries were carried out by gardaí, who found out that McKevitt had delivered a pizza to Mr O'Brien around 8.20pm that evening.
CCTV footage
CCTV footage also showed the accused travelling to and from the house before returning to the restaurant after the delivery and parking his car at the rear of the premises.
Sgt Gavin said McKevitt's behaviour had completely changed after the incident. He had also changed his clothing and made a trip to the off-licence an hour after the event. McKevitt made nine deliveries in total that night which lasted until around 11.30pm.
Gardaí sought to contact McKevitt the following day. They had a discussion with him where he initially said he couldn't remember what he had done the previous night but later said he had delivered a pizza to a man in a black robe. The accused was asked to call into Trim Garda Station on August 27th to make a statement but said he was travelling to Carlow with his partner, which gardaí learned was a pre-planned break.
Arrangements were made on August 28th for McKevitt to travel back from Carlow to make a voluntary statement to gardaí. In his statement, the defendant said he had handed over the pizza and left. His car was seized for a technical examination and the accused travelled back to Carlow on the evening of August 28th, having checked out of the hotel.
Firearm
On August 31st, the court heard, McKevitt was arrested in Carlow due to an incident that happened in the Talbot Hotel, where he was in possession of a firearm. He was questioned on two occasions when he was being detained for possession of the firearm but was later interviewed on four further occasions concerning the murder of Mr O'Brien.
During interviews McKevitt made candid admissions of what he had done and early in the first interview said: "I shot him, I f**ked up". When he tried to explain the circumstances behind the incident, the accused said he had made an error, that he should have knocked on the shed at the back of the house but hadn't read the docket on the delivery.
The sergeant agreed with Mr Fitzgerald that McKevitt had given an account for the shooting, where he described Mr O'Brien wearing a bathrobe with some form of circle on it that was described "as a target".
The accused also said shooting people was part of his job and that he had been drinking heavily in the intervening days and had gone back to Carlow on August 31 to retrieve the gun.
McKevitt explained to gardaí that he "thought he was there to do deliveries to shoot Mr O'Brien".
Murder charge
He was subsequently charged with murdering Mr O'Brien on September 2nd 2021.
The court heard that McKevitt has 39 previous convictions with six of these committed in the UK around 2010. These include robbery, possession of an imitation firearm, possession of knives, possession of drugs for sale and supply, handling stolen property and arson.
The witness agreed with defence counsel Bernard Condon SC that his client had indicated regret and wanted to apologise "wholeheartedly" to the victim's family for what happened.
The next witness, Detective Garda Ian Roche from Carlow Garda Station, told Mr Fitzgerald that McKevitt had stayed in the Talbot Hotel on the evening of August 27th. CCTV footage, he said, had been obtained from the hotel which showed the accused arriving there by car at 5.30pm. After 11pm McKevitt was seen on CCTV leaving the hotel and putting something into the bushes, which subsequently turned out to be a firearm.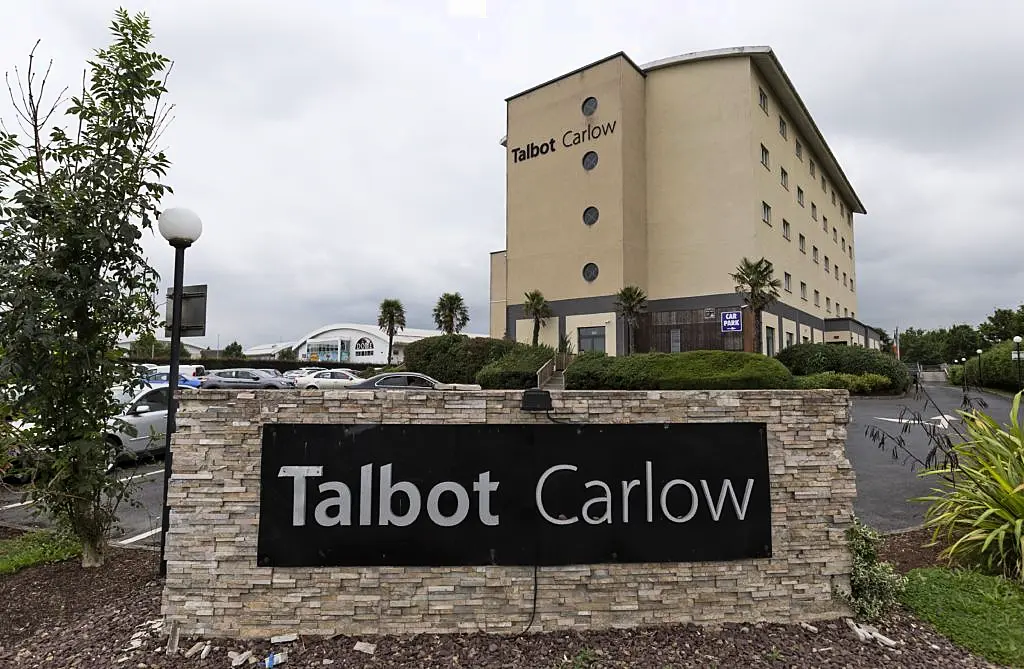 When the accused returned to the hotel on August 31st, he had asked for a room but said it was too expensive when told how much it was. He ended up drinking in an area outside the bar for two hours. When he went back into the bar he stayed in the toilet for over an hour. The detective said it was clear that the accused had retrieved the gun from where he had left it on the Friday night and taken it back into the bar with him.
The accused came out of the toilet after 10pm on August 31st, asked for a drink and was refused as he wasn't wearing a face mask. A manager was called who found McKevitt increasingly intoxicated, the court heard. He was refused service and showed the manager the gun inside his jacket saying: "You serve me or I'll use it".
Hotel bar
The manager brought McKevitt to a different part of the bar, gave him another drink whilst allowing staff to call gardaí.
Gardaí searched the accused when they arrived and found a firearm and knife on him. The firearm was analysed and identified as the one used to shoot Mr O'Brien.
The defendant told gardaí following his arrest for possession of the firearm that he had the gun for his own protection and that he was under threat. He agreed he committed the offence of carrying the gun but also that he needed it in the course of his work as a delivery man.
Under cross-examination, Det Roche agreed with Mr Condon, defending, that witnesses had described him in various states of intoxication, that he was slurring his words and unsteady on his feet. He also agreed that McKevitt seemed to be seriously drunk.
The detective told Mr Condon that McKevitt had given strange answers to questions in his interview and talked about being trained by a person who was the number one marksman in Ireland. He told gardaí that he thought he had ADHD and schizophrenia.
Mr Fitzgerald said Mr O'Brien's family had been asked if they wanted to make a victim impact statement but did not wish to.
Mr Condon, for McKevitt, submitted to the court that his client had displayed very strange behaviour with bizarre thinking, but psychiatric evidence meant he could not rely on a defence of mental illness. He said his previous convictions were consistent with taking drugs and alcohol.
In further submissions, Mr Condon said that his client's father had written a short note to the court setting out that McKevitt was normally "a good lad" and that he did not know why "this travesty" had happened. The accused's father said he visits his son weekly and that McKevitt is guilt ridden and full of remorse.
"My instructions are to repeat the apology, a terrible thing was done, and terrible consequences flowed from that," said Mr Condon.
Before sentencing the defendant, Mr Justice McDermott said it was plainly clear from the materials set out in the book of evidence that Mr O'Brien had prospects and hopes. He said Mr O'Brien had just embarked on his career and hoped to complete "a blacksmith job". He said that move was underway but inexplicably and shockingly he was shot having ordered a pizza, which he called unspeakable.
The judge pointed out that there was no sense to the killing of Mr O'Brien in the way it had been outlined by the accused. He said McKevitt had delivered a pizza to the teenager and there was "some non-reading of the direction to leave the pizza", which seems to have led to McKevitt taking the view that something was amiss, or he had messed up in some way.
He said the accused gave a very strange account of how he came to pull the gun and that the weapon had been in his possession for a number of years.
He said the events in Talbot Hotel were clearly frightening for the staff and manager, who had dealt with the accused very cooly and courageously. He said the accused had demanded a drink and that the staff were minded to refuse him before McKevitt showed the gun to the manager in a threatening way.
Mr Justice McDermott sentenced McKevitt to the mandatory term of life imprisonment for murder. The sentence was backdated to August 31st 2021, when he went into custody.
Finally, the judge expressed his condolences to the victim's family.