Update: A status orange weather warning has been issued for several counties ahead of the arrival of Storm Callum this week.
The warning is in place for all coastal counties from tomorrow at 10pm, and will be valid until Friday morning.
Gusts of up to 130 kilometres per hour are expected with the strongest occurring overnight.
Meteorologist with Met Éireann Joanna Donnelly says all coastal counties will be impacted.
"Storm Callum has been named and is going to bring south-easterly winds and then strong south-westerly winds across all coasts of Ireland," said Ms Donnelly.
"Indeed, strong over land too but we've upgraded this to an orange-level criteria at the coasts of Ireland.
"So all coasts of Ireland are at risk."
Wind Warnings have been issued for Storm Callum for Thursday night and Friday morning.
Orange level for coastal counties, Yellow level inland.
Warning info: https://t.co/b24grJkqcb#StormCallum pic.twitter.com/amkehhcOYS

— Met Éireann (@MetEireann) October 10, 2018
[h2]Yellow weather warning as potential Storm Callum on the way[/h2]
Met Éireann says it will decide later this morning if a potential storm heading towards Ireland will be named.
A low-pressure system is making its way towards Ireland, but the forecaster says it is currently tracking to the west of the country.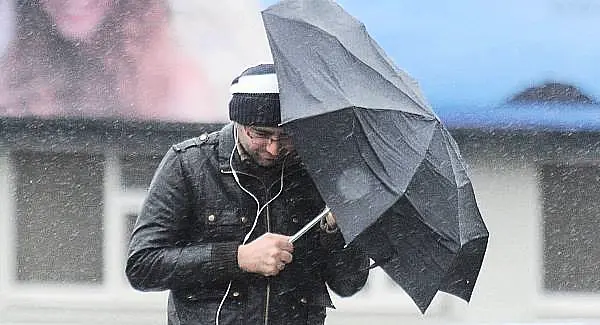 A status yellow advisory warning was issued yesterday evening ahead of the arrival of the potential storm on Thursday night.
Met Éireann's Joan Blackburn has the latest outlook: "It's Thursday night into Friday that people are concerned with and we are concerned with it.
"Some very strong winds overnight tomorrow night and Friday morning and some very heavy, possibly thundery rain as well.
"The winds will be quite severe particularly in the west and north-west of the country in the early hours of Friday morning.
"So some severe winds, some damaging gusts there."
The Weather Advisory for Thursday night, Friday & Saturday has been updated.https://t.co/b24grJkqcb
Note: This is an Advisory, not a Warning. Warnings will be issued in due course as is necessary. pic.twitter.com/RM52KzZjHQ

— Met Éireann (@MetEireann) October 9, 2018
Digital Desk