The young woman who sustained serious injuries following a shocking rollercoaster incident has been named.
26 year old Shylah Rodden attended the Royal Melbourne Show in Melbourne, Australia on Sunday.
The Herald Sun reports Ms.Rodden was 'carried along by a rollercoaster before a horror plunge to the ground'.
She is currently receiving treatment in intensive care and remains in a coma following the incident.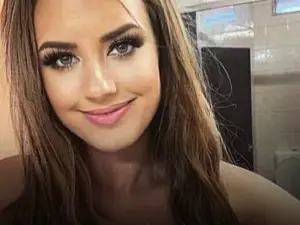 Speaking to Daily Mail Australia, Shylah's father Alan Rodden said his daughter's 'horrific', life changing injuries include brain damage, as well as damage to her pelvis, arms, legs, back and neck.
He went on to say there was 'hardly anything that's not broken'.
BREAKING: a part of the Melbourne Royal Show has been closed off and ride goers have been left stranded on a roller coaster as ambulance crews attend to a young girl believed to have sustained serious head injuries. @7NewsMelbourne pic.twitter.com/Lj7gMgaLak

— Sara Jones (@SaraJones_7) September 25, 2022
It is not yet known the cause of the incident with varying accounts from eye witnesses online.
Local police have claimed the young woman 'may' have walked onto the track to try and recover a mobile phone and was then hit by the coaster.
However, some witnesses have said the rollercoaster crashed into the 26-year-old which sent her into the air before she plummeted to the ground.
A reporter for 7 news Melbourne shared a response from the Royal Melbourne Show.
"Melbourne Royal can confirm that there was a reported injury on the Rebel Coaster ride today at the Melbourne Royal Show.
"The visitor has been taken to hospital for further assessment.
"The safety and well-being of our visitors to the Show is our number one priority.
"We are working closely with the ride operator, Worksafe Victoria and Victoria Police to investigate the issue further, however we can confirm that no has fallen from the ride.
"The ride in question will be closed for the foreseeable future and updates will be made information comes to hand."