Have you ever wanted to take on a top-to-bottom renovation project?
This two bed cottage in Carriganna, Co. Waterford in need of total restoration could be just the ticket.
Given it sits on a generous 0.94-acre site, it has huge potential for anyone with the vision to transform it into a modern home.
The cottage as it stands has a living room, kitchen, hall, bathroom and two bedrooms.
There is also a small paddock to the side of the house where a pony or small farmyard animals could be kept.
The picture-perfect village of Stradbally with a wide range of amenities is just 1.6km away.
A buyer may be entitled to the recently introduced Vacant Property Refurbishment Grant which provides funding so a person can refurbish vacant and derelict homes.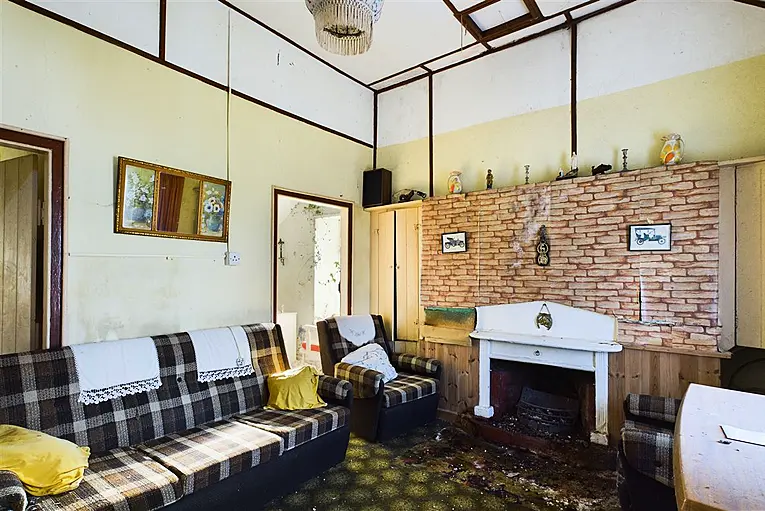 To qualify for the grant a buyer must live in the home as their principal private residence when the work is completed.
Up to €30,000 can be applied for to renovate a vacant property and an additional grant of up to €20,000 if the property is derelict.