By Stephen Long
Ireland's opening warmup games for Euro 2016 are now complete and Martin O'Neill should, in theory, have a firm idea of the 23 man squad he will be taking to France. Of course it's not as simple as choosing the best 23 players in the country - the formation and type of football the management intends on implementing has a huge bearing on the final list. Based on O'Neill's two preferred formations of 4-2-3-1 and a 4-4-2 diamond, we're going to give it a go.
GOALKEEPER
Rob Elliot's unfortunate injury against Slovakia looks to have ruled himself out of the running, making this selection much more straight forward. Darren Randolph is a certainty after his heroics at the latter end of the qualification campaign, while an injury to Jack Butland at Stoke will give Shay Given more playing time ahead of the summer. The fact David Forde was chosen ahead of Keiren Westwood for the Swiss and Slovak friendlies is as clear an indicator as any as to who will be grabbing the final spot.
On the plane (3): Darren Randolph, Shay Given, David Forde
Backup (1): Keiren Westwood
DEFENDERS
This is where O'Neill and Keane need to be bold. For years the standard 23 man squad would be divided into 3 goalies, 8 defenders, 8 midfielders and 4 strikers. In the age of 4-4-2 it gave the team a like-for-like backup in each position, and made perfect sense at the time. But it's not that simple anymore.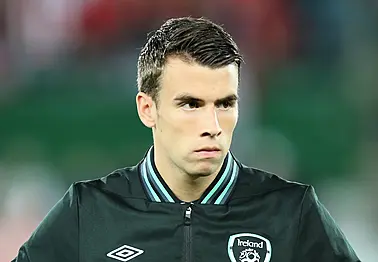 fantastic piece on the folly of a 3-8-8-4 squad. Perhaps unsurprisingly, of all the international squad players to be named in previous tournaments to

not

feature on the field, the vast majority of them were defenders. Why so? Because attacking combinations are altered far more than defensive ones. Up front you can have all the false 9's, inside forwards and attacking playmakers you want, but defensively, come that opening game in Paris, it is 100% guaranteed Ireland will be lining out with a flat back 4. So what is the key to picking a squad for it? Simply put, versatility.

John O'Shea is a defender who has years experience anywhere across the backline. He played Euro 2012 at right-back, he currently captains the squad from centre-back, and many would argue he played his best football for Man United at left-back. Therefore he should be considered the backup on both flanks in case of injury to either Seamus Coleman or Stephen Ward. If disaster strikes and both are struck down, Robbie Brady slots into left-back and O'Shea on the right. Any two of Ciaran Clark, Shane Duffy and Richard Keogh are more than able to put together a centre-back partnership if required.

It is a slightly risky strategy, but one that can reap serious awards in the name of additional options elsewhere on the field.

On the plane (6): Seamus Coleman, John O'Shea, Ciaran Clark, Shane Duffy, Richard Keogh, Stephen Ward
Backups (3): Cyrus Christie, Alex Pearce, Marc Wilson

CENTRAL MIDFIELD
If the Irish management take a leap of faith in 6 defenders, central midfield is one area that can benefit from it. A fit Glenn Whelan and James McCarthy are guaranteed starters, and it would be a major shock if Jeff Hendrick wasn't included considering he started against Germany and both playoff encounters with Bosnia. Competition for the 4th slot is high, and while it was a huge pity Martin O'Neill didn't get to see more of him in the friendlies just gone, Harry Arter deserves the nod.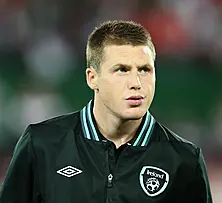 Central midfielder #5 would likely be the outfield player to see the least amount of gametime, and someone like David Meyler not only has the experience to step in if required, but also offers additional cover at right-back.
On the plane (5): James McCarthy, Glenn Whelan, Jeff Hendrick, Harry Arter, David Meyler
Backup (2): Eunan O'Kane, Alan Judge
ATTACKING MIDFIELD / WINGERS
Another area of the field where reduced numbers at the back can give O'Neill and Keane extra choices at the front. It's looking more and more likely that Wes Hoolahan will finally get his chance to shine on the international stage, and regardless of the formation, he deserves to be in that #10 role behind the striker(s). Backup is undoubtedly limited here with wingers Aidan McGeady and James McClean both tested with mixed results. The aforementioned Robbie Brady should also be on the plane.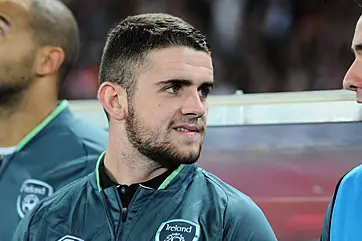 Jonathan Walters who often plays wide right, you now have four potential wingers for two spots, yet no natural backup to Hoolahan at central attacking midfield. This is an imbalance O'Neill can now solve by including the immensely talented Jack Byrne.

There are probably a million and one logical reasons why a 19 year old who has never even played at senior level in England should not be called up to play in the 2nd most prestigious competition in international football. But before the idea is dismissed, lets look at the facts. There is huge excitement over Byrne's potential, and while his playing time would be restricted, the experience of being a member of an Irish squad at a major tournament cannot be underestimated.

It's also worth noting that Hoolahan will be 34 by the time the Euros come round. Unless Ireland goes back to the Trap days of a flat 4-4-2, the #10 will continue to play a crucial role in shaping Ireland's play for the 2018 World Cup qualifiers and beyond. And if Byrne is the man to take up that mantle, O'Neill and Keane can't afford to take their time in bringing him up the ranks.

On the plane (5): Wes Hoolahan, James McClean, Aidan McGeady, Robbie Brady, Jack Byrne
Backup (1): Anthony Pilkington

STRIKERS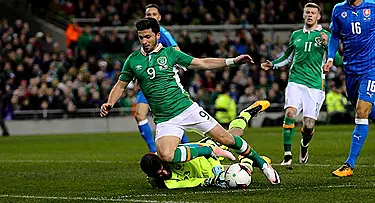 Like the goalkeeper situation, O'Neill's past picks makes this relatively easy to predict. Shane Long and Jonathan Walters are certainties and, despite his waning years, a striker like Robbie Keane with 67 international goals was never going to miss out. The only real competition appeared the be for the 4th and final spot with Kevin Doyle hoping to make an impression, but that awful injury in the Swiss game has done him no favours. Daryl Murphy is now favourite to head to France.
On the plane (4): Shane Long, Jonathan Walters, Robbie Keane, Daryl Murphy
Backup (2): Kevin Doyle, Simon Cox
HOW WOULD THEY LINE OUT?
Like we said, this selection is based on O'Neill's two preferred starting formations, the 4-2-3-1 and 4-4-2 diamond. Here's our stab at how they could line out depending on what they go with.
You'll notice that despite the inclusion of only 6 defenders, O'Neill still has the option of 3 players in each position across the back 4. In fact the squad depth is strong all across the field, with no player needing to fill a position they've never played in.
There are pros and cons to both formations. In the 4-2-3-1 Walters can often tuck inside to create room for Coleman to get forward, while on the left Brady has the added protection from Ward at the back. However a 2 man midfield of Whelan and McCarthy could be crowded out against better teams playing a 4-3-3, meaning Hoolahan cannot shy away from his defensive responsibilities.
The diamond has been used against teams who are particularly strong in centre midfield - the Germany game at the Aviva the perfect case in point. The addition of an extra body in Jeff Hendrick allows the squad to disrupt and crowd out the centre of the field, and it also gives Hoolahan more freedom to get forward. But that results in no natural wingers, putting huge pressure on Brady and Coleman who'd be responsibility for providing the width up and down the field.
The 23-man Ireland squad for Euro 2016 will be announced by Tuesday May 31st.