By Callum Parke, PA
A shirt made for arguably the world's greatest-ever footballer, for his final international game, is set to go under the hammer next month.
The famous number 10 Brazil shirt was made for Pele ahead of his final game for his country against Yugoslavia in Rio de Janeiro on July 18 1971.
A long-sleeved shirt and a short-sleeved shirt were made for the footballer, known as O Rei – or The King, and he chose to wear the latter, with the long-sleeved shirt gifted to Abilio Jose de Silva, the team's masseur.
Mr De Silva, known as Nocaute Jack – or Knockout Jack, was an integral part of the Brazil team's backroom staff from the late 1960s until 1994, with the shirt eventually falling into the hands of a 33-year-old restaurant owner in Shropshire.
After Pele's death on December 29th last year, aged 82, the owner – who himself bought the shirt from another private owner in 2020 – decided to sell the shirt with the hope it may be sold to a football museum.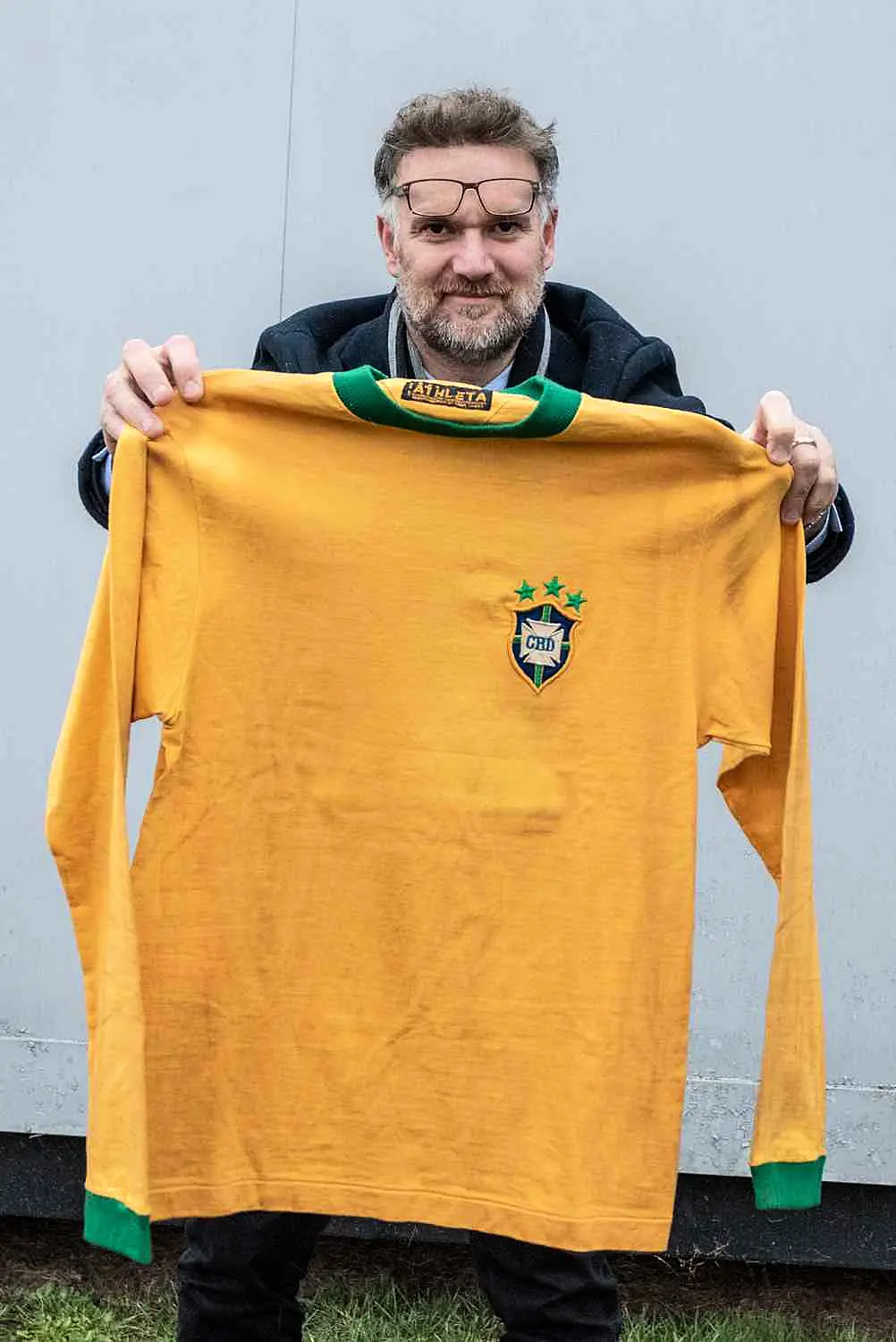 Speaking to Hansons Auctioneers, who are auctioning the item, the owner said: "It's been an amazing piece of football memorabilia to be the custodian of.
"I bought it from a private collector in 2020. I now feel it deserves a bigger stage, perhaps back home in Brazil.
"As well as being Pele's final Brazil shirt, it honours Nocaute Jack's contribution to Brazilian football and his friendship with Pele.
"They must have had a strong relationship, otherwise I doubt Pele would have given him such a significant shirt.
"Nocaute Jack features in the incredible Netflix documentary, Pele.
"As head masseur he looked after a vast number of Brazilian footballing legends from the famous 1970s team through to Socrates and Zico in the 1980s, culminating in tending to a youthful 18-year-old Ronaldo at the victorious USA 1994 World Cup."
The shirt comes with a letter of authenticity from Knockout Jack's daughter, Silvia Maria Fonseca da Silva, and will be sold by Derbyshire-based Hansons at their showroom on February 15th.
It has an estimate of between £20,000 (€22,000) and £30,000 (€34,000).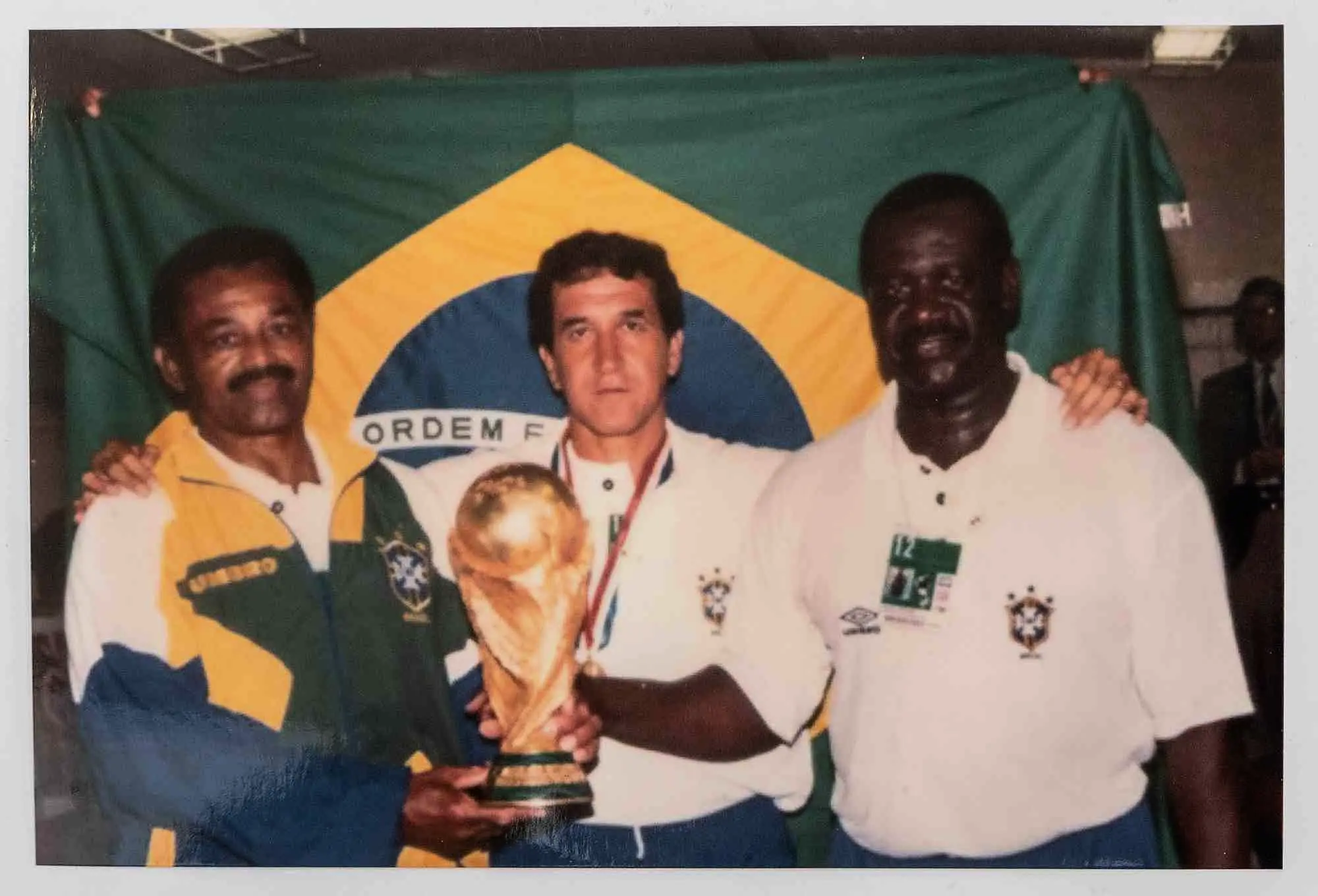 Pele is the only player to have won three World Cups – in 1958, 1962 and 1970 – having started his career at Santos aged just 15 and made his international debut aged 16.
His tally of 1,279 goals in 1,363 games is recognised as a Guinness World Record.
Charles Hanson, the owner of Hansons Auctioneers, said the shirt – being auctioned for the first time – was in "immaculate" condition.
He said: "When you see this shirt you can't help but imagine Pele's emotions in the dressing room after that last game for Brazil.
"Amid the wild celebrations and affection from fans, he thought of others.
"His masseur, Nocaute Jack, the man who helped to keep him supple, received a very special gift.
"Pele is the greatest footballer the world has ever known and his final shirt from his final game for Brazil deserves a fitting resting place, preferably on public view, perhaps in a sports museum."
The shirt will be sold at Hansons' showroom in Etwall, Derbyshire, with more information available online.