Madre Natura is a project in Sardinia that features the world's first 3D printed modular houses.
The houses are designed to let wind pass through and provide renewable energy resources.
An energy tower at the centre of each building harvests energy from solar and wind.
The homes are equipped with smart cameras and fire detectors.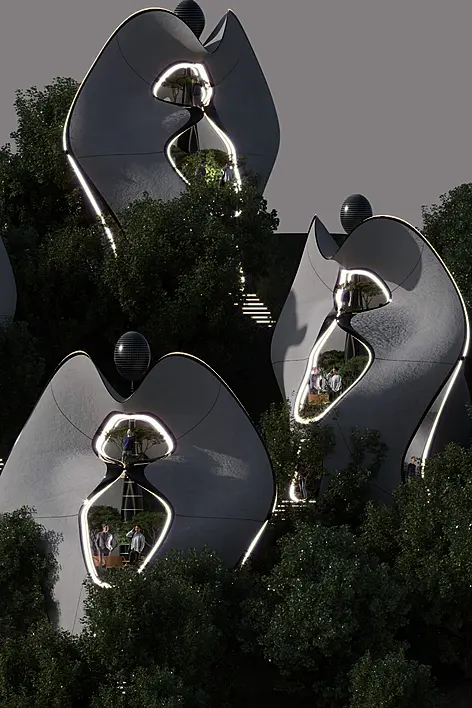 There are no stairs for the buildings as residents will be able to use the natural terrain instead.
Image: Madre Natura, MASK Architects
This content is brought to you by Irwin's Megastore