Spain's World Cup final goalscorer Olga Carmona has paid tribute to her father after being told of his death following the match.
Carmona (23), who was Spain's captain, scored the only goal in the 1-0 win against England's Lionesses in Sydney on Sunday.
The Real Madrid defender's family and friends decided not to tell her before the match that her father had died so she could stay focused, according to Spanish media outlet Relevo.
He had been fighting a long illness and died on Friday, Reuters reported.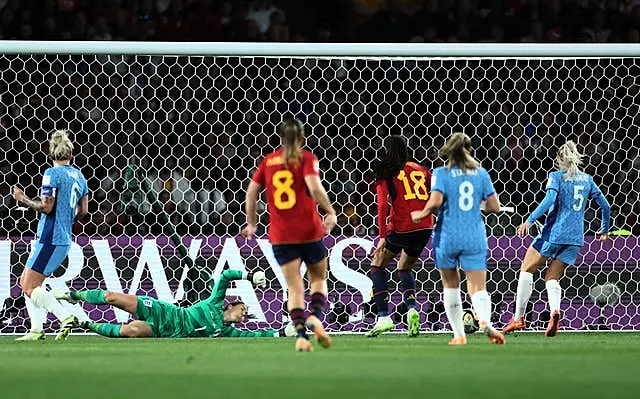 Carmona wrote on social media: "And without knowing it, I had my star before the game started.
"I know that you have given me the strength to achieve something unique.
"I know that you have been watching me tonight and that you are proud of me. Rest in peace dad."
Y sin saberlo tenía mi Estrella antes de que empezase el partido. Sé que me has dado la fuerza para conseguir algo único. Sé que me has estado viendo esta noche y que estás orgulloso de mí. Descansa en paz, papá 🌟❤️‍🩹 pic.twitter.com/Uby0mteZQ3

— Olga Carmona (@7olgacarmona) August 20, 2023
A statement from her club read: "Real Madrid, our president and our board of directors are deeply saddened by the death of the father of our player Olga Carmona.
"Real Madrid want to express our condolences and our love to Olga, her family and all her loved ones."
The Spanish football federation (RFEF) also offered condolences in a statement announcing the news, which read: "The @RFEF deeply regrets to report the death of Olga Carmona's father.
"The footballer learned the sad news after the World Cup final.
"We send our most sincere hugs to Olga and her family in a moment of deep pain.
"We love you, Olga, you are the history of Spanish football."
By Ted Hennessey, PA
Keep up to date with all the latest news on our website Beat102103.com.