Luis Rubiales has refused to directly apologise to Jenni Hermoso over the kiss that ultimately forced his resignation as Spanish Football Federation president.
In an interview with Piers Morgan on Talk TV, Rubiales instead continued to maintain the kiss was "consensual" and went on to suggest that the negative publicity over the affair had been "created by spurious arguments and people".
Rubiales announced his resignation in a statement posted on his unverified X account – formerly Twitter – on Sunday evening, having already been suspended by Fifa pending an investigation into his behaviour.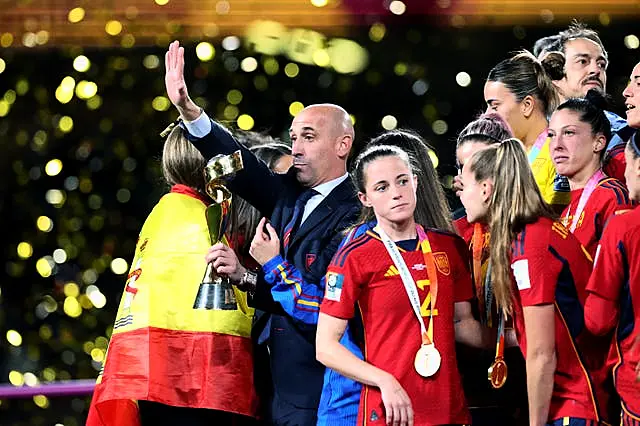 Rubiales kissed Hermoso on the lips during the trophy presentation after Spain's victory over England in last month's World Cup final. Hermoso said the kiss was not consensual and has submitted a complaint to the national prosecutor's office.
"What happened is bad for everyone," Rubiales responded when asked by Morgan if he would apologise directly to Hermoso.
"We had Jenni lifting me. We had the fleeting kiss, two tenths of a second, but what was created from that is crazy. So what's left for me is to defend my dignity. So it's not about that (the apology) Piers, it's about humility."
Asked again if he wished to apologise, Rubiales continued: "So what we had is a spontaneous act, a mutual act, an act that both consented to, which was driven by the emotion of the moment, the happiness, so I maintain that that is the truth of what happened.
"This has turned out to be a snowball created by spurious arguments and people. My intentions were noble, enthusiastic, 100 per cent non-sexual.
"There was no harm, no sexual content, no aggression, nothing like that. As president, once again, I will say… the significance of the kiss to Jenni would have been exactly the same as a kiss to one of my daughters. Between friends and family, that's very, very common."
Rubiales has been widely condemned for his behaviour following the final, when as well as kissing Hermoso he also grabbed his crotch in celebration while standing alongside Spain's Queen Letizia and 16-year-old Princess Infanta Sofia in the VIP box.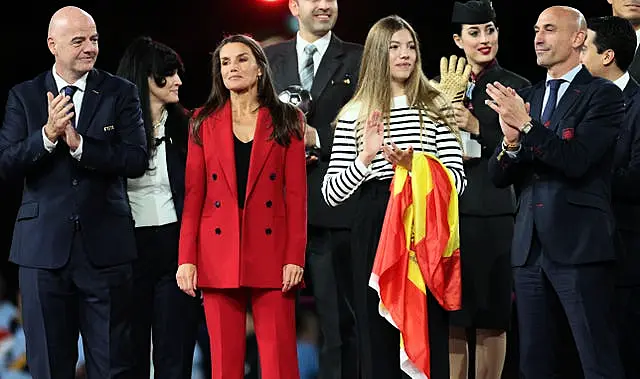 Despite issuing a general apology for his actions in a video statement issued the next day, Rubiales persistently refused to resign in the wake of a mounting revolt which saw 81 players, including every member of the World Cup-winning squad, indicating their unavailability for the national team squad while he remained in his post.
On August 26th he was banned by Fifa from all football-related activities for an initial period of 90 days, while Spain manager Jorge Vilda – about whom concerns over his coaching methods had been expressed – was sacked.
Despite continuing to stress that his kiss with Hermoso was "mutual", Rubiales did acknowledge that it was a "mistake" that was not befitting of his role as Spanish FA president.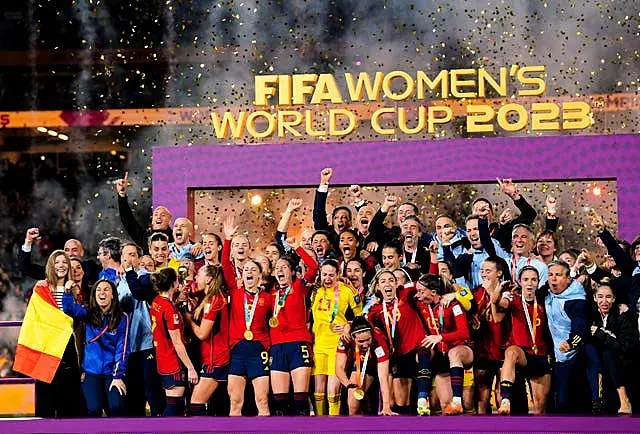 "Of course, I have said it from the beginning, I made a mistake and I apologised in a sincere manner," added Rubiales.
"I was very happy, I felt like another player. I have apologised unreservedly, that is not the actions of the president of the association.
"Because a president can't behave that way towards the executives at the game on the podium, yes, a president can give a hug, but needs to act in a more diplomatic and colder way."
By PA Sport Staff
Keep up to date with all the latest news on our website Beat102103.com.