Ah, the Community Games.
A competitive period for Irish kids, whether you're thang is G.A.A, soccer, swimming or even art and design.
You first have to compete in your own community, then at a county and sometimes provincial level, before the National Finals.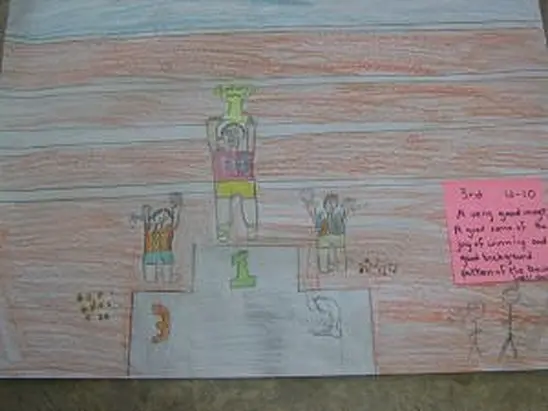 If you were a Community Games kid, you'll know how vital and 'cool' it was to get to the National Finals in Mosney.
The games moved out of Mosney in the mid-00's to relocate to their new home in Athlone.
Here's 10 things you'll understand if you ever set off on the journey to represent your county in Meath.
1.It really was 'the place to be'.
Remember community games in mosney tho

Place t b ✌️

— Clodagh © (@Aaarabellaaaa) August 28, 2015
2. It did make you feel quite smug
Going up to mosney for community games finals thinkin you're feckin brilliant #GrowingUpIrish

— Sarah Pattison (@IsMiseSarah) July 16, 2015
3. The day you 'got your pictures done for Mosney' was a big day.
Oh lord you wouldn't even think that was me aged 6, when I was getting my photos taken for community games in Mosney pic.twitter.com/wLOD5IZGVg

— Niamh Devaney (@niamh_devaney) July 11, 2015
4. 'Sort of'.
The #CommonwealthGames opening ceremony reminds me of my days in the opening parade at the Community Games in Mosney. Sort of

— Steven Miller (@steven_miller12) July 23, 2014
5. Justice for Paul!
I got disqualified from the Community Games in Galway for doing this. I should have gone to Mosney. Bastards. https://t.co/UbDqXCmaGy

— Paul Reynolds (@PaulFedayn) August 16, 2016

6. Our Emma from The Takeover was haunted by memories in recent days...
Terrible memory: 11 years old, in Mosney to fight for the All-Ireland title in the Community Games art competition. Made sh*t of drawing 😢

— Emma Nolan (@EmmaNolan13) January 8, 2017
7. There's no community like the home of the Community Games
That Olympics village is no Mosney Community Games #pureirish

— ThatsPureIrish (@ThatsPureIrish) July 31, 2012
8. They need to upgrade their categories ;)
Raging there was never a "Meme" category at the Community Games, I would have went straight to Mosney and won it all

— Stephen (@Stephenlough95) October 7, 2016
9. We hear you girl, we hear you.
Looking back on it, our biggest regret was never cracking Mosney at Community Games level. I think the pressure got to us, in hindsight.

— Ciara (@CiaraMPSI) August 5, 2016
10. Even Irish Olympians remember the good ole days
After winning my silver medal at Community Games in Mosney in 1995. Wearing my lucky number too! http://t.co/ACGXYA9K20

— Colin Griffin (@colingriffin) April 13, 2013
Ah, Irish childhood memories <3