aparto, the student accommodation platform, joined forces with its student residents in Dublin for its second sustainable fashion showcase and thrifting event, all for a good cause on Wednesday 15th February 2023 at Beckett House in Dublin.
Alongside providing best-in-class accommodation and award-winning facilities for students, aparto is committed to playing its part in a greener way of living and to encourage residents to do the same. Say hello and welcome back for the second year the aparto 'FEEL GOOD FASHION EVENT'.
Stylist Irene O'Brien played host to feel-good vibes and encouraged guests, residents, the local community and their friends to adopt a more conscious way of thinking about fashion and upcycling with their day-to-day style!
When aparto residents move out across Dublin, UK, Milan, and Barcelona, #Teamaparto encourages a greener mindset of reducing, reusing, and recycling. By trying to 'waste almost nothing!'
15 residents from across TCD, UCD, TU Dublin, RCSI and DCU set their sights on the aparto runway –30 contemporary cool looks were featured, created by generous clothes donations from students and staff. Thrifting on the night went to support much-needed funds for The Irish Cancer Society and Oxfam Ireland Turkey + Syria Earthquake Appeal.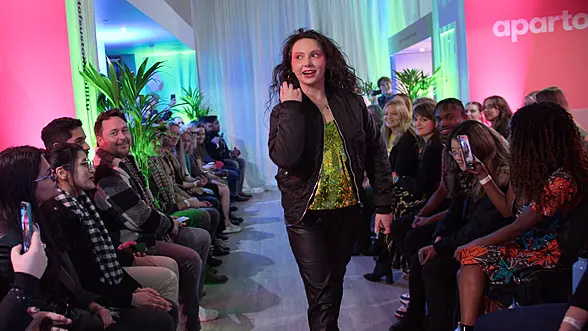 Guests on the night shopped to the beat with DJ Steven Cooper on the decks, treated to delicious Teeling Cocktails and Red Bull's latest spring flavours, free sustainable swag, aparto offbeat doughnuts and Urban Plantlife brought an inspiring sense of green fun to the social spaces at Beckett House.
Tara O'Brien, Head of Marketing, aparto UK & Ireland, said: "I was delighted to be involved in the fantastic 'FEEL GOOD FASHION EVENT' for the second year running. We want to be recognised as an environmentally friendly place for students to feel proud of where they live while demonstrating that aparto really cares for the communities and environments in which it operates. Our event showcases and celebrates circular fashion, our culture of sustainability and our appetite for community creation. Next up #Teamaparto sets its sights on aparto Glasgow and The Cam Foundry, Cambridge."
Meryem Aslan, Oxfam spokesperson in Ankara said: "aparto teamed up with Oxfam Ireland for the Feel Good Fashion Event to raise vital funds in the aftermath of Monday's devastating earthquake. Over 13 million people in Turkey and many more in Syria have been impacted. This initiative and guests on the night support will enable Oxfam to act quickly to alleviate suffering and to provide life-saving essentials like temporary shelter, hygiene kits and emergency cash transfers to ensure families and communities can survive the immediate impact of this catastrophe. And by shopping at the Feel Good Fashion Event, not only did guests bag a bargain, they also shopped sustainably doing their bit for people and the planet by helping divert clothes from landfill!"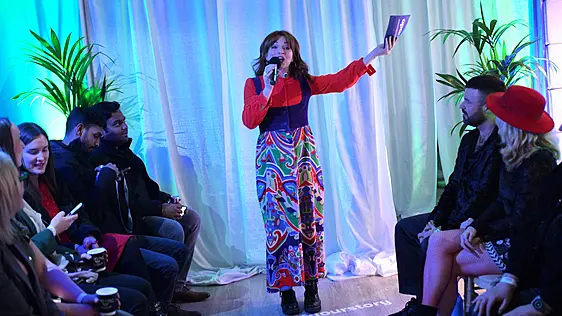 Claire Bowman, Corporate Partnerships Manager at the Irish Cancer Society said: "We are delighted to be partnering with aparto on their sustainable fashion showcase and thrifting event. It's great to be involved in an event like this that aligns with our own values around caring for our communities and environment. The funds raised will play a vital role in providing free support services and care to people affected by cancer while also helping to develop ground-breaking cancer research."