The Monart Destination Spa in Enniscorthy has won five medals at this years CATEX 2017 National Championships.
The event, orgainised by Chef Ireland, recognises talent in the foodservice industry and sees almost one thousand chefs going head-to-head in a series of competitions.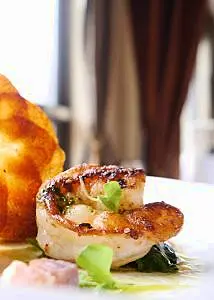 The General Manager of Monart Spa is Mark Browne. He spoke to Beat News about the recent success.
"We're absolutely thrilled that there were five winners from our team.
"The gold medal was won by Noel Hynes, who is one of our Chef-de-Partis here from Wexford."
"He cooked an open fish dish, which was a sea bass. Another chef, Annemarie won silver, also for a fish dish which was sole."
"We also had three bronze medals at the competition, so we're thrilled."