Dungarvan in Co. Waterford is the home to Ireland's first 'Learn To Cycle' track.
The new amenity area, designed like the nation's roadways, has officially opened and will allow children of all ages to learn how to ride a bike in 'real life'.
#Dungarvan opens Ireland's 1first outdoor 'Learn to Cycle' track
that will allow children to learn to #cycle on a 'real life' road structure with lines, signs & pedestrian crossing without the traffic When completed the park will include a BMX Pump Track & #Skatepark#Waterford pic.twitter.com/dVZWeOBozS

— Waterford City & County Council (@WaterfordCounci) January 17, 2022
The track includes signs, pedestrian crossings, and road lines - with the aim of teaching young people how to cycle on the country's roads with added traffic.
Chair of Dungarvan / Lismore District Cllr. Tom Cronin highlighted how important such civic amenities are to our towns, villages and communities.
"People have a new appreciation of the outdoors, and the numbers using such amenities are continuously growing. This new cycle track will give those who are new to cycling a chance to test out their wheels on a purpose-built track. It will be great to see people using this new amenity here at Fairlane Park in a safe and family-friendly environment"
The Waterford Greenway is also nearby which means it's the perfect spot for young children to get a bit of practice before they take off.
Waterford City and County Council's Road Safety Officer, Jemma Jacob added "We anticipate creches and pre-schools will use the facility to deliver Road Safety Authority programmes such as Simon and Friends and Road Safety Awareness week events. By including a 'real life' road structure and two teaching areas, this facility will allow youngsters to learn how to step, stride, glide and turn on balance bikes and put these skills to the test in a mock road situation."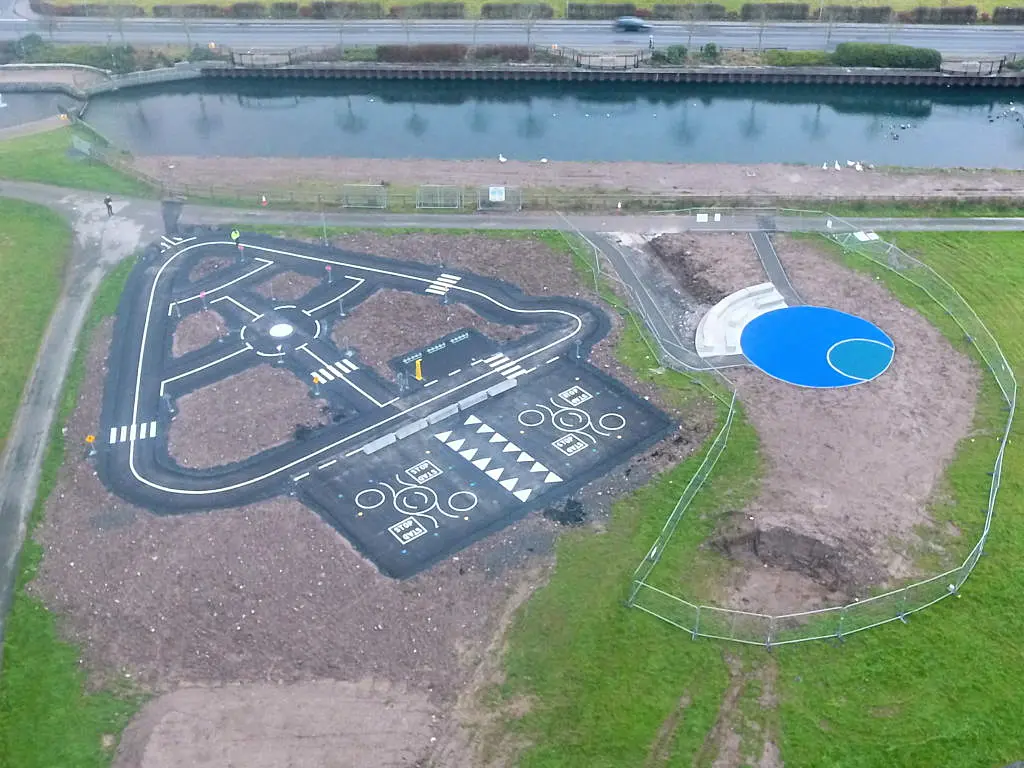 The overall cost of the cycle track was €50,000 with Waterford City and County Council receiving funding from the Local Government Fund and the Capital Grant Scheme for Play and Recreation administered by the Department of Children, Equality, Disability, Integration and Youth.
Works were completed earlier this month by contractors Richard Forristal Ltd.