Six Irish people have been included on this year's Forbes '30 under 30' list.
The fourth annual Europe list recognises 300 people who are making waves in various industries including technology, sport, science, media and entertainment.
The so-called 'young disruptors' from the ten categories hail from 34 European countries and 22 non-European countries.
The Irish contingent who have been recognised for their innovation, entrepreneurship and talent this year include: Jessie Buckley, Peter O'Mahony, Sally Hayden, Edel Browne, Ciara Clancy and Conall Laverty.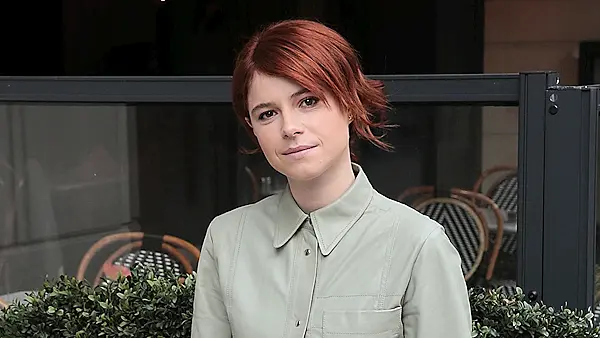 Jessie Buckley, 29, has been recognised in the entertainment category for her performance in the 2018 film 'Beast'.
The Kerry-native was nominated for a Rising Star award at this year's Baftas, but lost out to British actress Letitia Wright.
Buckley first appeared on our screens in the 2008 BBC series 'I'd Do Anything', and also recently starred in the broadcaster's TV adaptation of 'War and Peace'.
28-year-old Munster and Ireland rugby star Peter O'Mahony is featured on the list in the Sports and Games category.
The Corkman was part of three Ireland teams who were crowned Six Nations champions, as well as teams who won a Grand Slam and Triple Crown.
Forbes also notes O'Mahony's endorsements with Adidas, Audi Cork and the Bank of Ireland.
Freelance investigative journalist Sally Hayden is just 29 but has amassed an extensive portfolio while reporting on migration, conflict and humanitarian crises across the globe.
The UCD Law graduate lives in London and has reported from countries including Syria, Sudan, Nigeria and Iraq.
As part of her inclusion on the Media and Marketing category, Forbes noted her reporting on Boko Haram and refugee returns to Syria, as well as her volunteer work.
21-year-old Edel Browne is one of the youngest names on the list and is the founder of Free Feet Medical.
She won the individual award at the BT Young Scientist at the age of 15 for her project which invented a medical device to treat gait freezing, a common symptom of Parkinson's disease.
Browne, who is from Galway, is recognised in the Science and Healthcare category for her work in the six years since to turn her invention into a product.
The founder of Beats Medical, Ciara Clancy, joins Browne in the Science and Healthcare category.
The 28-year-old Dubliner trained as a physical therapist but then founded her company to develop digital therapeutic programs so more people can access physical therapy at home for people with Parkinson's.
She has raised $1.2m in funding and the company has partnered with VHI on its 'Beats Medical Dyspraxia App'.
Another Irish innovator is Conall Laverty, 29, is the founder and CEO of Wia, a startup that provides the backend for developers and companies to build Internet of Things devices.
Laverty, who lives in Dublin, is noted by Forbes to have raised 750,000 in venture funding and his company boasts clients including the BBC, Net-a-Porter, Vodafone and Samsung.
The firm's claim that more than 35,000 developers across the world use the service is recognised by Forbes in its Technology category.
Other notable people from across Europe recognised for their work include George Ezra, Jess Glynn, Daniel Radcliffe, Antoine Griezmann and N'Golo Kanté.
Forbes also releases lists for the US and Canada and Asia.