We hate to admit it, but we might be in love with this retro property which is currently for sale in Kilkenny City.
With an interior that's one part James Bond and one part Anchorman, this very seventies home could easily double as a Hollywood film set.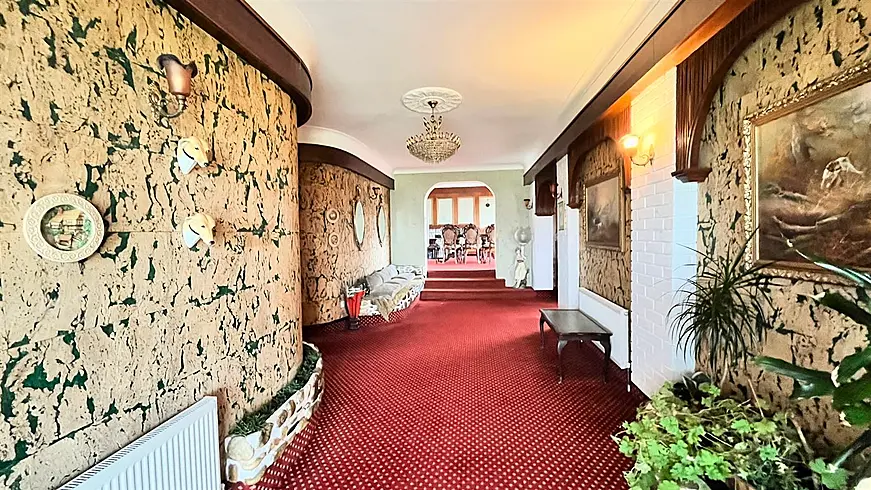 Called Lilac Lodge, this is one of Kilkenny's most iconic and landmark properties — standing out due to its unique architectural design.

Positioned on a large 0.4-acre site on the Waterford Road, just a few minutes walk to the city centre.

The house was built by legendary construction contractor and developer, Jimmy Bateman, who also developed the hugely successful Springhill Court Hotel, located a short distance away. Situated on the 'brow of the hill' and 100m inside the Waterford Road roundabout, Lilac Lodge offers a huge opportunity to purchase and live in or purchase and develop, a truly unique property.

It is of extravagant size and design with the amazing roof formation the undoubted highlight.

The house structure itself is elevated with access to the property via a wide-stepped veranda constructed front entrance.

This long veranda has dual access down to the garden.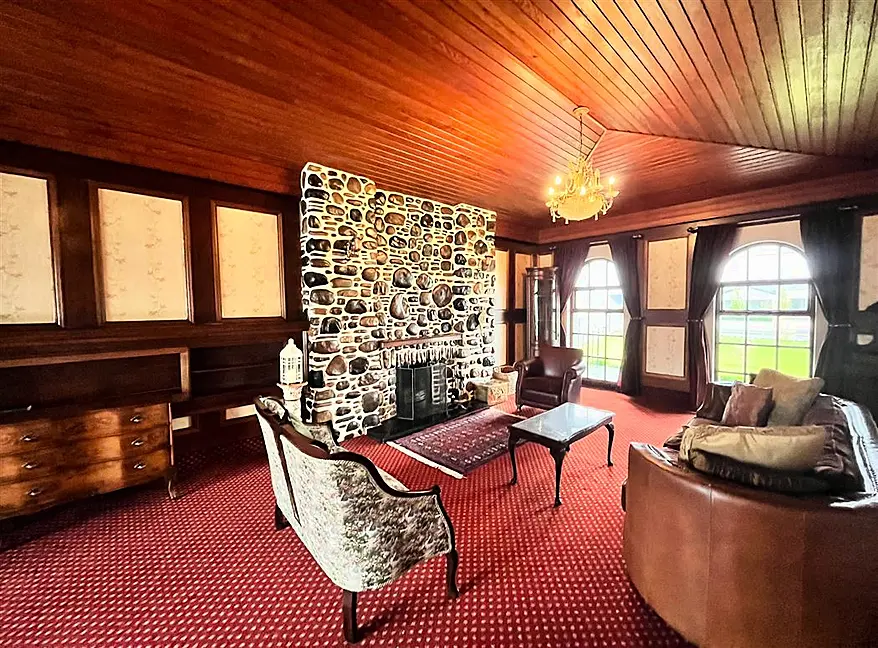 Understanding the architecture of this period gives an insight as to how forward-thinking the developer was in constructing and designing his own family home.
Lilac Lodge has always been well maintained and stepping inside is stepping into something special.
The volume of large and bright living spaces on the ground floor alone is staggering.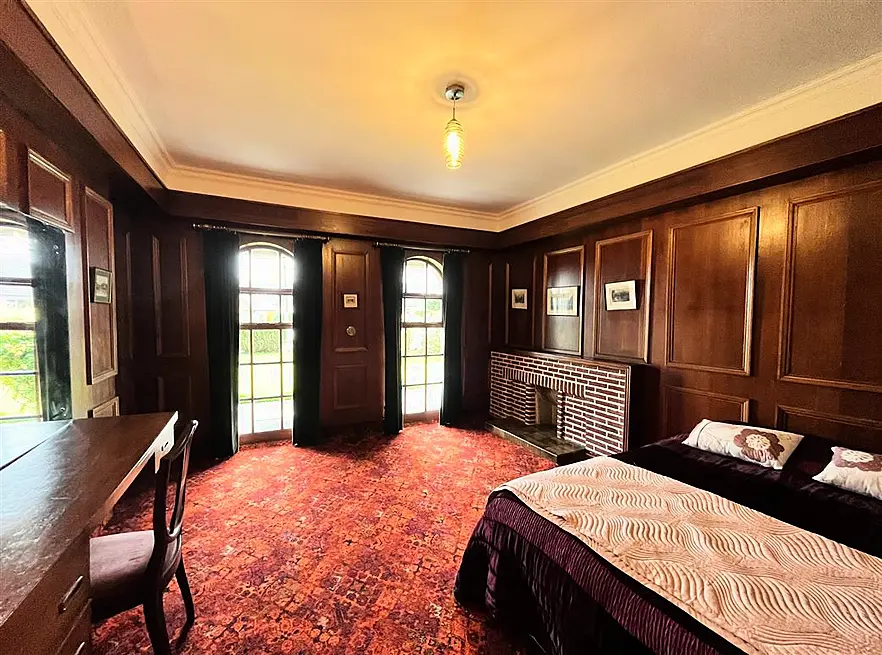 The care given to detail on the construction of this property is immediately apparent. The property features an entrance hall, a large reception hall, living room, dining room, kitchen, utility room, larder and sunroom while on the first floor there are two double bedrooms, a sitting room, bathroom and office with additional storage space.
On the ground floor are five double bedrooms, one en-suite and a family bathroom. The outside area of Lilac Lodge consists of large landscaped gardens.
Type: 7 bed detached house

Selling agent: Fran Grincell Properties

Asking price: €780,000