Irish tennis is riding an exceptional high, with the Davis Cup team set to face Peru in the World Group I play-off in February.
The team won a thrilling 3-2 tie in their World Group II tie against Barbados in September, which saw them advance to the World Group I playoffs next month.
Ireland Take on Peru in the Davis Cup World Group I play-off on 3rd & 4th Feb for a place in World Group I🔥https://t.co/n72Q9kNo7v@DavisCup @ITFTennis @ITFMedia #DavisCup #COYBIG pic.twitter.com/DaNXFEYAaG

— Tennis Ireland (@Tennis_Ireland) January 17, 2023
This will be the highest level that Ireland has competed in the Davis Cup for an astonishing 40 years and it is a testament to the work that Tennis Ireland has been putting into the development of the game in the Country.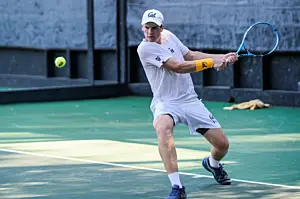 The team selected for the upcoming encounter with Peru boats an impressive lineup which includes Simon Carr, Osgar O'hOisin, Michael Agwi, Jack Molloy and Thomas Brennan, with Freddy Murray named in first reserve.
The task at hand is straightforward; defeat Peru over a best-of-five encounter and Ireland will seal a historic qualification for World Group I.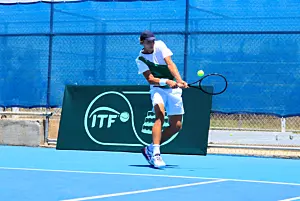 The match will take place on clay courts in Estadio Asia, 120km outside Lima, providing an alternative challenge for the group.
It's one that they welcome and happily embrace the task ahead.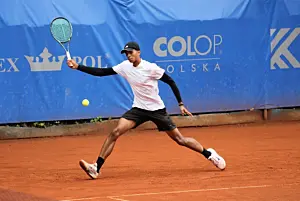 Speaking to Tennis Ireland ahead of the upcoming tie, Davis Cup Captain Conor Niland said, "we as a team are incredibly excited to get a chance to compete in a World Group I play-off tie for the first time in many years. We will do everything we can to get a win for Ireland."
With the current situation in Peru, Tennis Ireland is working closely with the International Tennis Federation and the Peru Federation to implement robust safety measures for the team and all involved in the tie.
Garrett Barry, who is Tennis Ireland's National Performance Coordinator recognises the amazing achievement: "Congratulations to Conor and his team on their nail-biting win over Barbados.
"The win sends the Irish men's tennis team on another exciting adventure to Peru at the end of the month.
"This is a fantastic achievement for Irish tennis and one that has not been seen for almost 40 years."
The tie is due to be live streamed and details of such will be available in the coming weeks.
Beat Sport will be working closely with Tennis Ireland and we'll supply information via our socials when made available.