Love Cadbury Creme Eggs? Need help resisting the urge to eat yours?
Cadbury has announced an exciting (and limiting) fashion collab inspired by Cadbury's 'How Do You Not Eat Yours' competition AND are giving you two chances to win!
Teaming up with sustainable Irish fashion designer Aoife McNamara, Cadbury has commissioned several Creme Egg clothing creations where each item has been imaginatively conceived to prevent the wearer from eating their much-loved Cadbury Creme Eggs.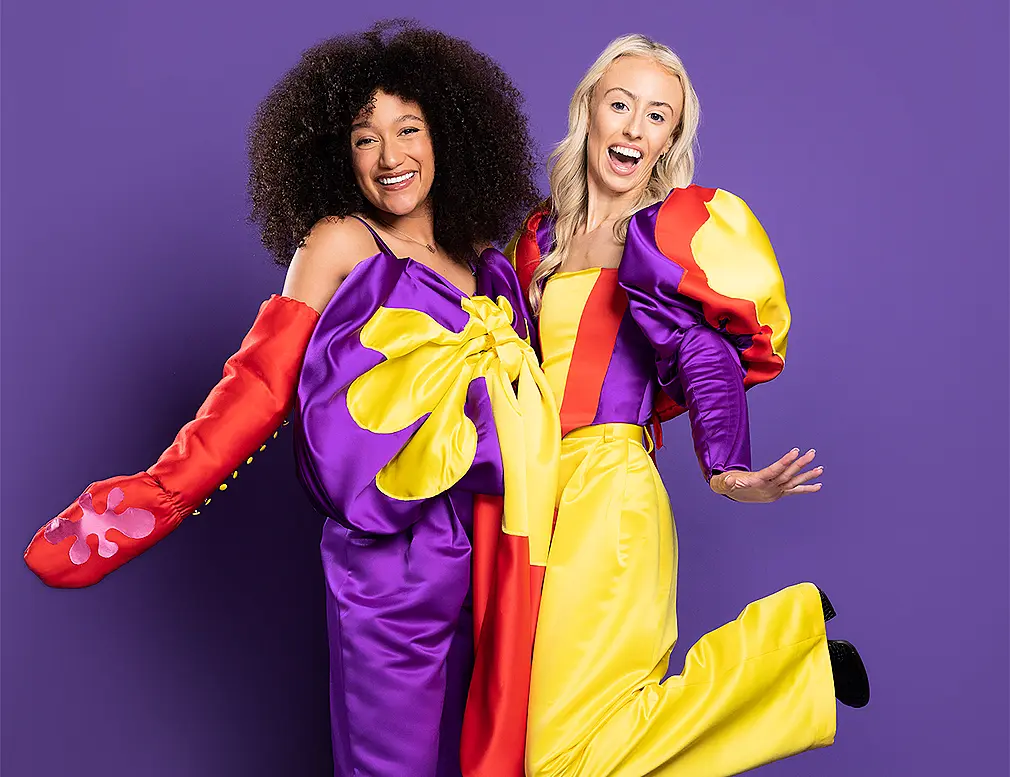 Whatsmore YOU can win them!
Fashionistas and Creme Egg enthusiasts could be in with a chance to bag the exclusive attire by entering a social competition on Cadbury's official Instagram feed.
View this post on Instagram
Not only that, Cadbury is giving YOU another chance to win with their How Do You Not Eat Yours? competition.
A limited number of half milk and half white chocolate Creme Eggs are being hidden in stores across the country and lucky fans who find them just need to resist the urge to eat their winning eggs to claim a cash prize of up to €2,500.
If you're lucky (or unlucky) enough to find one of the winning half-and-half Cadbury Creme Eggs, here are the four steps to claim the prize:
Step 1. Unwrap a Creme Egg to see if you have a half-and-half egg
Step 2. If you have a winning egg, resist the urge to take a bite
Step 3. Call the phone number (during office hours only) that is printed on the ticket under the foil on the winning egg to find out how to claim your prize. Keep this ticket as we will require it to validate your claim
Step 4: When you call, you will be asked to answer a series of verification questions including the unique code on the ticket, the retailer it was purchased from, plus the date and location of purchase.
For more information, join in the conversation on Instagram @CadburyIreland.
This content is brought to you by Cadbury Creme Egg