If you and your betrothed are in the market for an engagement ring post-Valentine's Day or just dreaming about your perfect ring of the future, Christine from Ryan Thomas Jewellers in Clonmel, Co. Tipperary has some great advice for picking the ring that suits both your budget and style.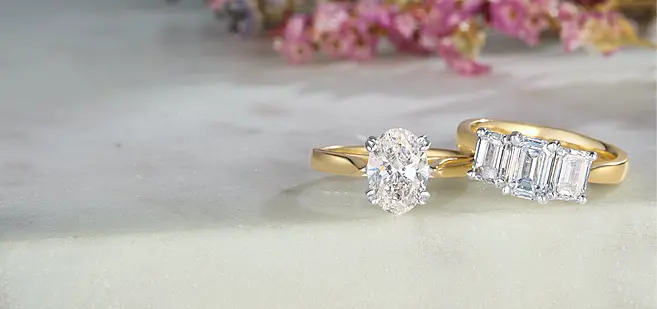 Orla from the Sunday Grill visited the diamond and wedding ring boutique upstairs in Ryan Thomas Jewellers during the week and happily poured over their vast selection of engagement rings including diamonds and gemstones
Christine says the most popular engagement rings at the moment are oval cuts. "The solitaire engagement ring is still very popular," she adds "and the three stone style as well or trilogy as some people call it".
Christine says that you should have a good idea of your budget when you come to choose an engagement ring so you can narrow your selection according to your budget. Rings at Ryan Thomas Jewellers can range from €700 up. "The sky's the limit really so it is good to know roughly your limit" On average people spend about €2000 on an engagement ring.
Ryan Thomas Jewellers also offer custom-made rings, handcrafted by their goldsmith.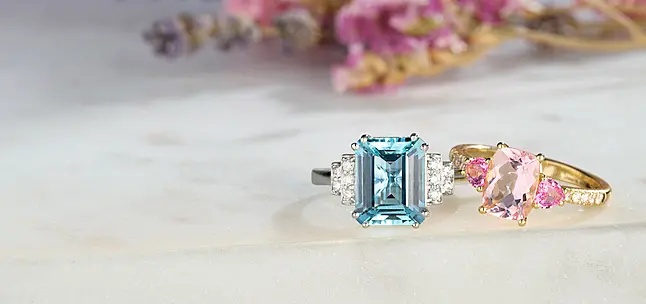 Christine finds people come with an idea of what style they want as an engagement ring after looking at the Ryan Thomas Jewellers website but her advice is to come into the diamond and ring boutique and try rings on.
"We advise you to come into the store and have a look, have a bit of fun. It should be a bit of fun, you're doing it once. See what suits your hand, your preference for colour gold and your budget. We advise you to be open minded and have a bit of fun".
Hear more from Christine at Ryan Thomas Jewellers, Clonmel on the Sunday Grill's Wedding Special this weekend from 10 am.