As questions continue to be asked following Phillip Schofield resigning from ITV and admitting to an "unwise but not illegal" affair with a younger male colleague, here's a look at the key players at the broadcaster along with former This Morning presenters.
Dame Carolyn McCall
Dame Carolyn became ITV's first female chief executive when she joined in 2018. Before ITV she had headed up low-cost airline EasyJet since 2010 and prior to that was the executive of Guardian Media Group (GMG).
She was awarded an OBE for services to women in business previously and in 2016 was named on the New Year Honour list where she became a Dame recognised for her services to the aviation industry.
Last year, she defended Phillip Schofield and Holly Willoughby amid claims the duo had skipped the queue for the lying in state of Britain's Queen Elizabeth II.
Following an online outcry, she said the pair had been "misrepresented" over the issue and stressed they had been attending as members of the media to film a segment for This Morning.
On Wednesday, she sent a letter to Britain;s culture secretary Lucy Frazer, DCMS Committee chair Dame Caroline Dinenage and media watchdog Ofcom's chief executive Dame Melanie Dawes, in the wake of Schofield's departure from ITV last week.
The letter said: "We have now instructed Jane Mulcahy KC (Blackstone Chambers) to carry out an external review to establish the facts.
"She will review our records and talk to people involved. This work will also consider our relevant processes and policies and whether we need to change or strengthen any.
"Given Phillip's admission of the extent of his deception the work will extend to cover any related issues that may emerge. This work will be carried out as quickly as possible and we will be happy to share the outcome."
Kevin Lygo
Mr Lygo is ITV's managing director of media and entertainment, having joined ITV as the managing director of ITV studios in 2010.
In 2016, he was named the director of television and late in 2020 became managing director of the media and entertainment unit.
When Schofield resigned from This Morning, before his ITV exit, Mr Lygo, said the presenter was "hands down one of the best broadcasters of his generation".
However, after the presenter confirmed the affair, ITV said it had investigated the rumours in early 2020, but "both parties… categorically and repeatedly denied" them.
Last week, Mr Lygo refused to answer questions about Schofield after being pursued on the street by a GB News producer who asked him if there was a "cover-up" of Schofield's affair with a young male colleague at the station.
Mr Lygo walked away from Ben Leo, telling him: "We really have no more to say."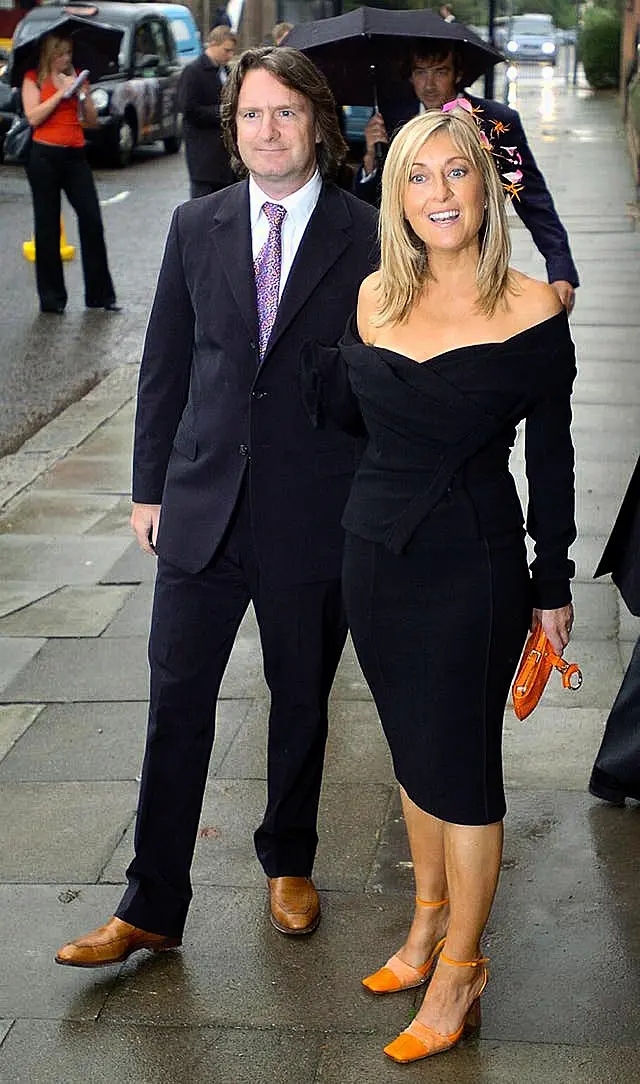 Martin Frizell
This Morning editor Mr Frizell, who is married to the journalist and broadcaster Fiona Phillips, joined the show in July 2016 according to LinkedIn.
He previously worked on ITV's Loose Women, public relations and as a GMTV editor.
When reports came out that there had been a "cooling off" between Holly Willoughby and Schofield, the latter issued a statement praising him.
In May, Schofield told The Sun: "My family went through a real ordeal, and Holly's support throughout meant the world to me – as did the support of my bosses at ITV, my editor Martin Frizell and the whole This Morning family, including our amazing viewers."
He has yet to speak publicly following Schofield's resignation.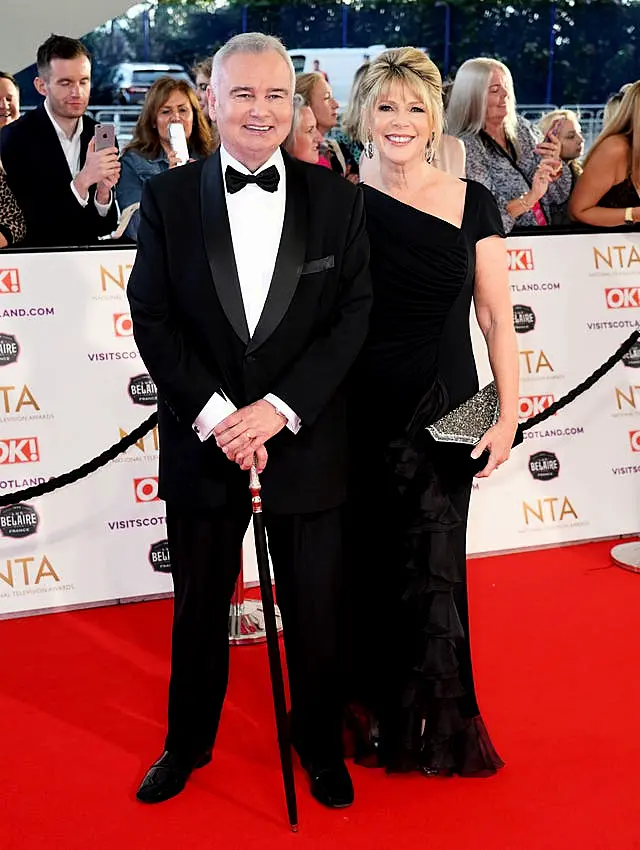 Eamonn Holmes and Ruth Langsford
It was announced in November 2021 that Holmes and his wife Langsford would leave This Morning after 15 years hosting the show.
Dermot O'Leary and Alison Hammond were then confirmed as their replacements.
Holmes joined GB News two years ago and Langford has been continuing to work with ITV as an anchor on Loose Women.
In an interview to GB News, Holmes has alleged that there was a "total cover-up" over the Schofield affair and has also accused his former colleague of "toxicity".
Holmes also said Willoughby should follow Schofield "out the door".
Also on the programme, he said that Langsford and himself – who were in the studio on the day Schofield came out live on air in February 2020 – "feel angry" and "used" after his resignation.
In an Instagram post on Monday, Schofield hit back at his critics, who he did not name, saying there was "no toxicity" on This Morning.
He added: "I hope you have noticed that it's the same handful of people with a grudge against me or the show who seem to have the loudest voice."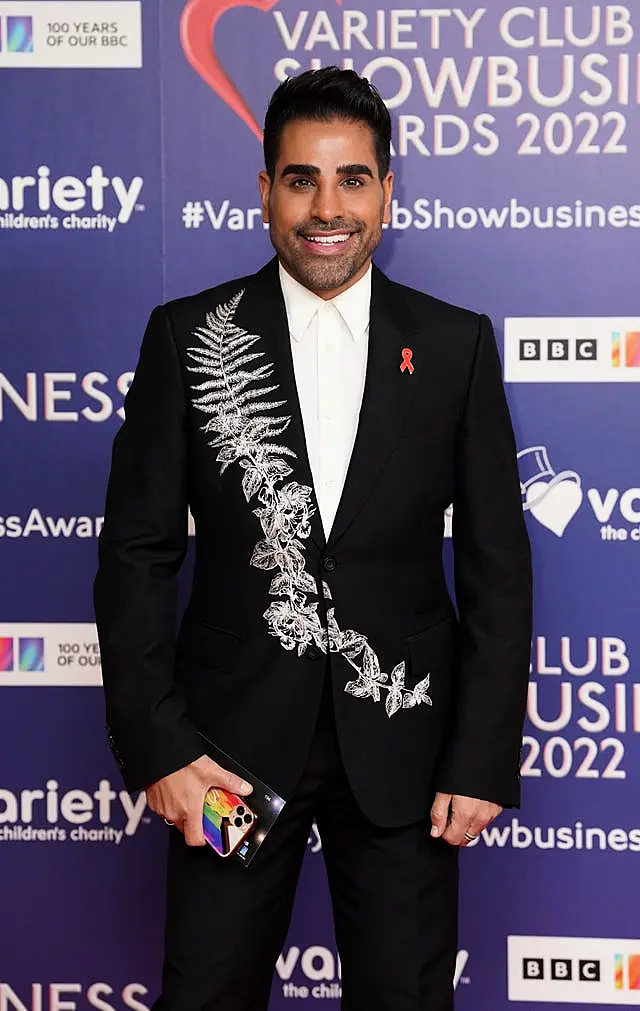 Dr Ranj Singh
On Sunday, Dr Ranj, who used to be the show's resident doctor, said he raised concerns about "bullying and discrimination" two years ago when he worked there and afterwards felt like he was "managed out" for whistleblowing.
The doctor, who worked on This Morning for 10 years and competed on Strictly Come Dancing in 2018, said he was assured that things would be addressed and changes made.
However, he has not worked on the show since – adding it "still hurts" two years on from lodging complaints.
An ITV spokesperson said: "We are sorry to read Dr Ranj's post today. At ITV we are fully committed to providing every opportunity for anyone who works with us to raise any concern or comments they may have.
"Following a complaint made by Dr Ranj, we appointed an external and independent advisor to carry out a review. This external review found no evidence of bullying or discrimination."
Charlotte McLaughlin, PA Senior Entertainment Reporter
Keep up to date with all the latest news on our website Beat102103.com.